LED Grow Light 800W is the most powerful in the same series. It has a light output of up to 2240 µmol/s. This light output index has exceeded the traditional 1500W DE HPS plant growth lamp. The full-spectrum lighting suitable for all growth stages of plants can perfectly simulate natural sunlight output, allowing plants to perform better photosynthesis, not only can grow better, but also increase the yield by more than 40%, and the service life can reach 50,000 Hours, it is definitely the most ideal choice for your led grow light.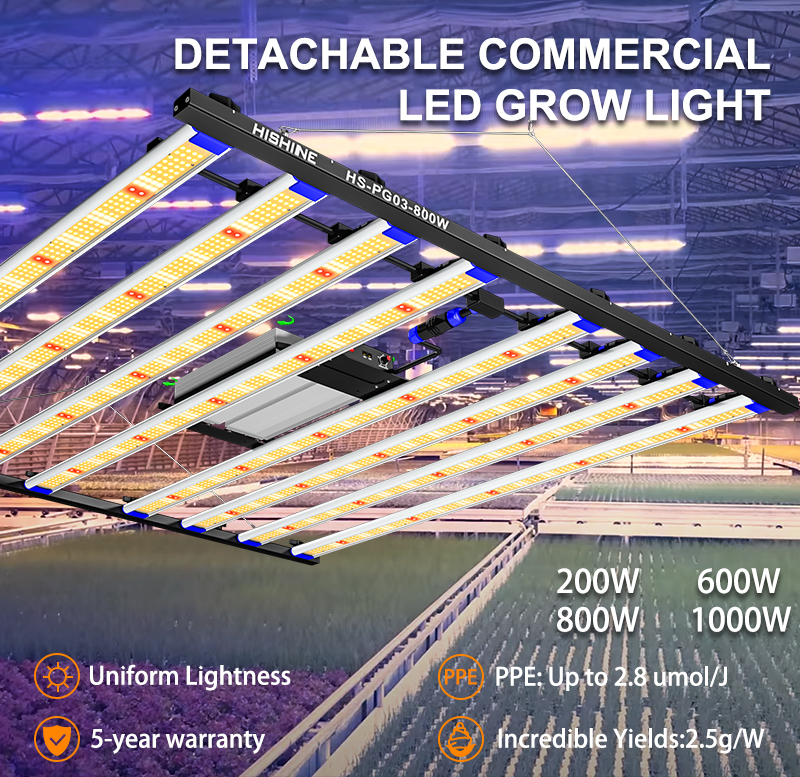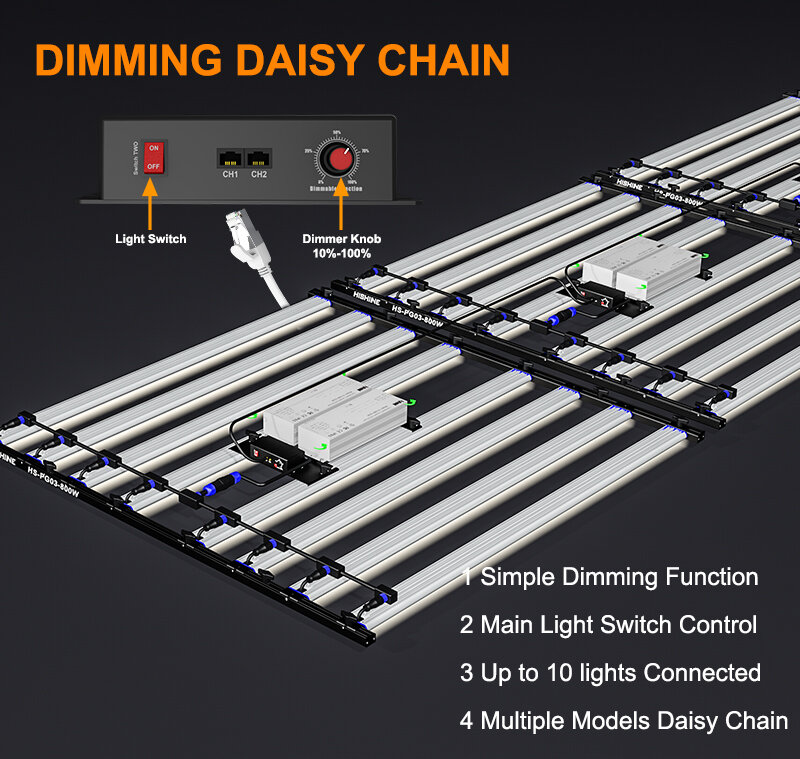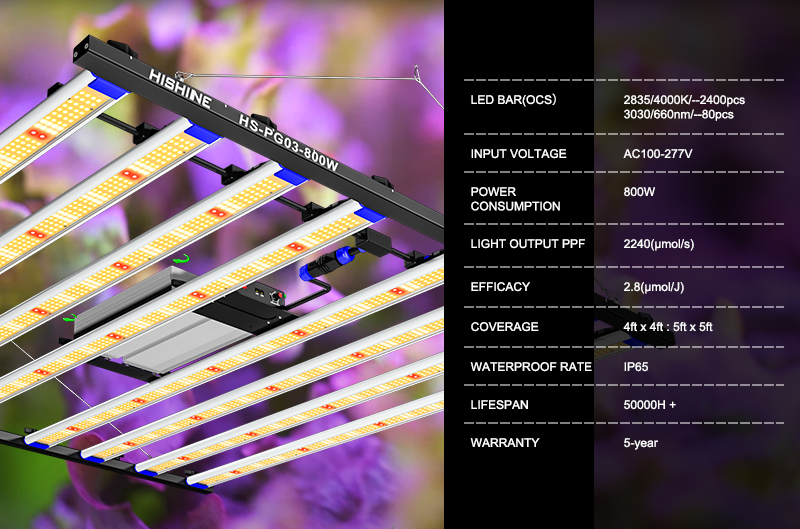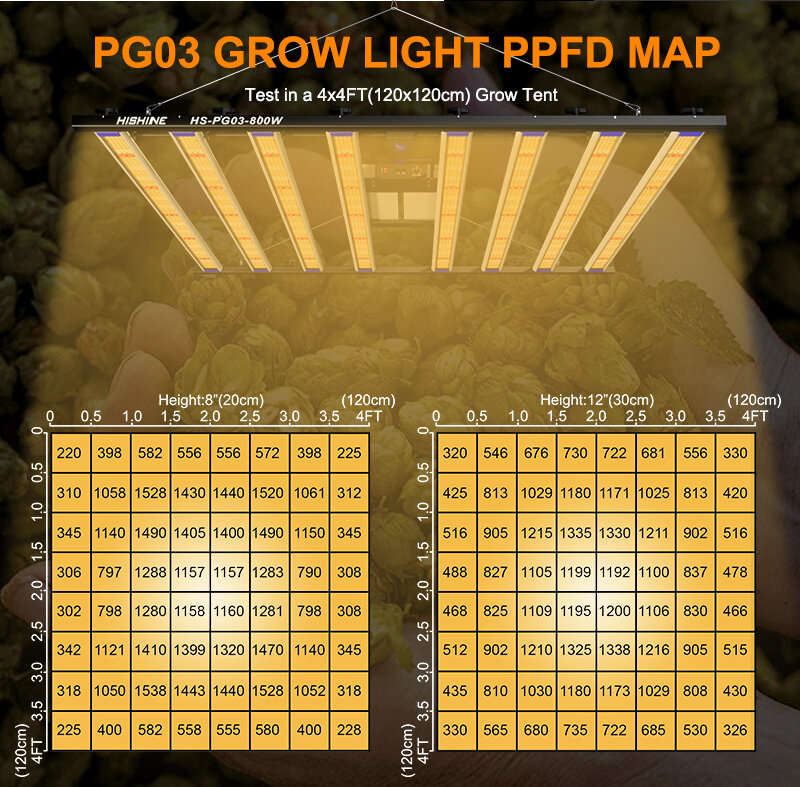 Designed To Meet More Needs
More applications
● Breeding, flower growth
● Farming Cultivation
● Promote Cannabis growth
● Vegetable, fruits etc
● Green house/ Horticulture/ Hydroponics/ Grow Tent
Hishine Group Limited is a renowned company that specializes in providing IoT network solutions. As a member of the Wi-SUN Alliance, a global organization promoting interoperable wireless solutions, Hishine Group Limited is at the forefront of technological advancements. They offer a comprehensive range of products, including street lights, sports lights, and seaport lights, all integrated with cutting-edge IoT technologies. Their street lights, for instance, are equipped with intelligent sensors and remote monitoring capabilities, ensuring efficient energy management and enhanced safety. With their IoT network solutions, Hishine Group Limited enables seamless connectivity and data exchange between various devices, facilitating the implementation of smart city applications. Moreover, Hishine Group Limited takes pride in their self factory, where they maintain strict quality control measures and ensure the production of high-quality products. Their commitment to innovation, reliability, and customer satisfaction has established them as a trusted partner in the development of smart cities and the deployment of IoT applications.