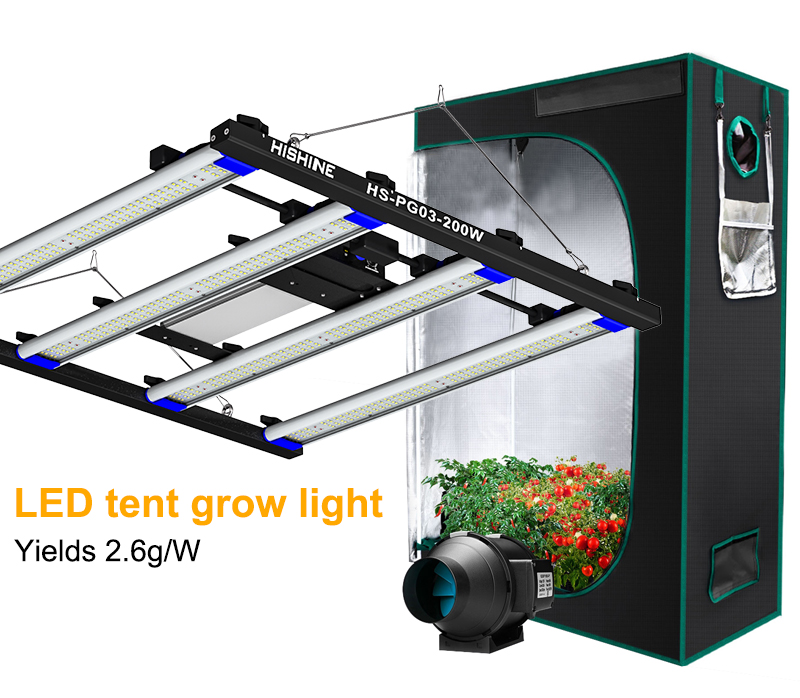 This LED tent grow light can increase your yield and promote healthier plant growth. Whether growing cannabis, vegetables, herbs, succulents or ornamental plants, the HISHINE series of plant growth lights can provide amazing light transmittance and PPFD for greenhouse, side fill light and indoor small-scale planting applications!
This grow light is the perfect grow light for plants that use full-spectrum mixed light, and can provide nutrients for each stage of the plant cycle. It uses 2880 high-brightness LED chips to generate 3000K, 6000K and red light spectra to help plants thrive and produce an efficient 2.8 μmol/J. Compared with HID or incandescent grow lamps, this LED grow lamp provides an energy-saving and low-heat solution.
This LED tent grow light uses high-quality Dimming Daisy Chain drivers with simple dimming functions. The main light controller allows you to conveniently connect and control up to 10 lights from one light driver, making this commercial field cultivator the preferred lighting solution for single or multi-layer shelves and indoor short plant growth scenarios. The detachable drive allows the user to place the drive in an easily accessible location and reduces heat build-up around the lamp.
The fanless design ensures that this plant light does not make noise. The thick and sturdy aluminum radiator ensures the best heat dissipation and maintains a low-heat environment for your plants. The IP65 waterproof rating ensures that the lamp can work in any greenhouse environment!