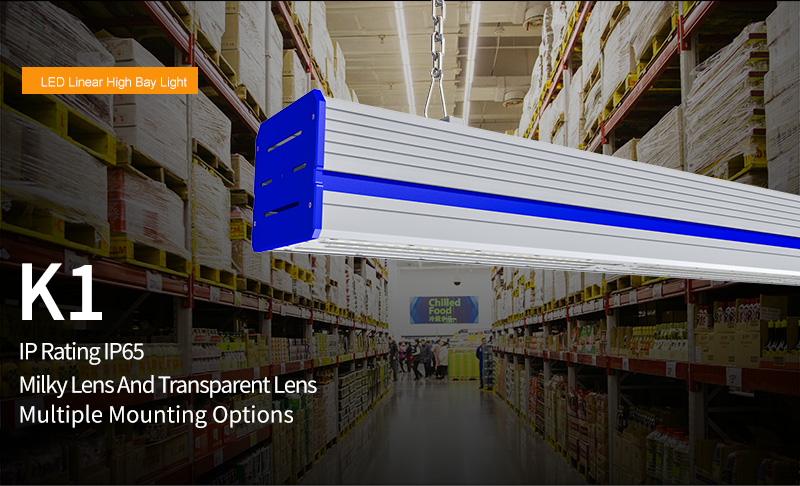 HS-HB-K1 linear LED luminairies deliver a high lumen output to replace legacy HID and 2-, 4- or 6-lamp T5HO fluorescent fixtures in both low bay and high bay applications. The HS-HB-K1 family of linear LED high bay fixtures are available in six different wattages including 50W,100W, 150W, 200W, 250W. They're designed to replace 500W HID equivalents while achieving up to 75% energy savings. Rugged construction and sophisticated LED technology add unparalleled energy efficiency and reliability for years of maintenance-free operation.
The HS-HB-K1 linear high bay delivers industry-leading performance with an extremely attractive payback advantage. The full body assembly features a value-optimized chassis design and is made of extruded aluminum that provides durable protection and optimal heat dissipation for LEDs, optics and electrical components. The high flux density SMD LEDs produce 152 lm/W system efficacy (lensed). Combined with perfectly matched driving circuit with full featured protections as well as superior thermal management, HS-HB-K1 LED modules offer an extraordinary lumen maintenance greater than 90 percent at 50,000 hours and projected life over 200,000 hours.
K1 LED Linear High Bay Light Product decomposition
• Separate heat sink for driver and Led chip
• Three-dimensional diamond light guide technology
• Beam angle 60° /90° /120° with transparent / frosted PC lens available
• Endless Connection
• Colorful housing can be customized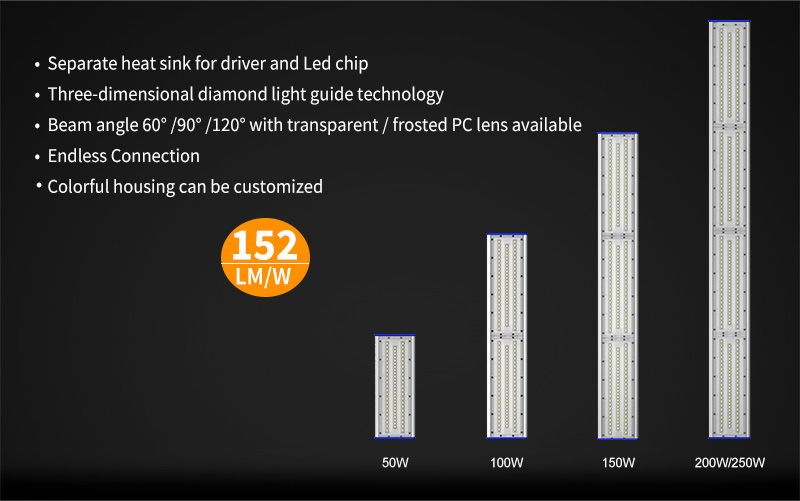 K1 LED Linear High Bay Light Product specifications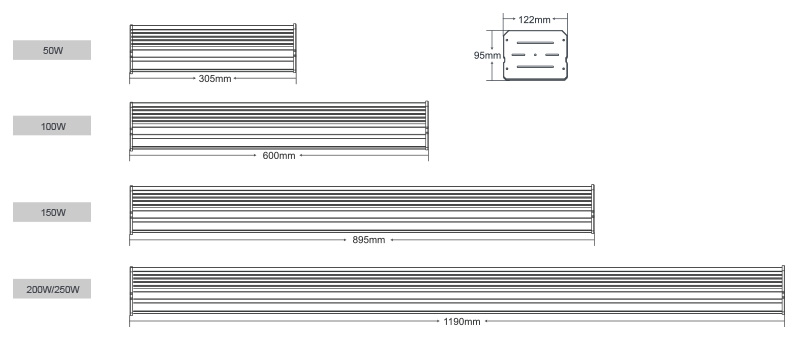 K1 LED Linear High Bay Light Product Parameters
Part Number

HS-HB50W-K1

HS-HB100W-K1

HS-HB150W-K1

HS-HB200W-K1

HS-HB250W-K1

Wattage

50W

100W

150W

200W

250W

Lumen Output

7600lm

15200lm

22800lm

30400lm

38000lm

LED Quantity

77pcs

154pcs

231pcs

308pcs

308pcs

Size(MM)

L305*W122*H95

L600*W122*H95

L895*W122*H95

L1190*W122*H95

L1190*W122*H95

LED Chip

Lumileds/Cree

Luminous Efficacy

152LM/W

CCT

3000K-6500K

CRI

≥80

Beam Angle

60°/90°/120°

IP Rating

IP65

Working Temperature

-30℃ to +55℃

Input Voltage

AC100-277V/347V/480V, 50/60Hz, >0.92

Warranty

7 years

Lifespan

>50,000hrs

Material

Die-casting Aluminum housing+PC lens
K1 LED Linear High Bay Light Intelligent Control
K1 LED Linear High Bay Lighting includes 0-10V Dimming,Timer Control, Zigbee Control , Occupancy sensor,DALI Control,Emergency power supply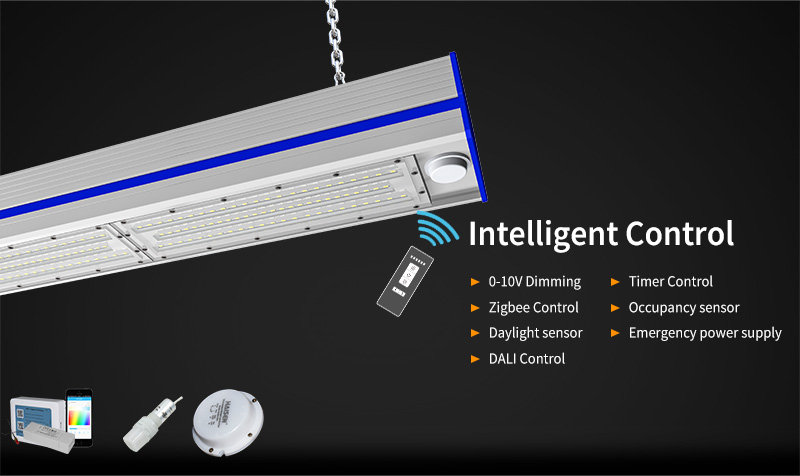 K1 LED Linear High Bay Light Milky Lens And Transparent Lens
K1 LED Linear High Bay Lighting Milky Lens And Transparent Lens.Multiple option.including 60°/90°/120°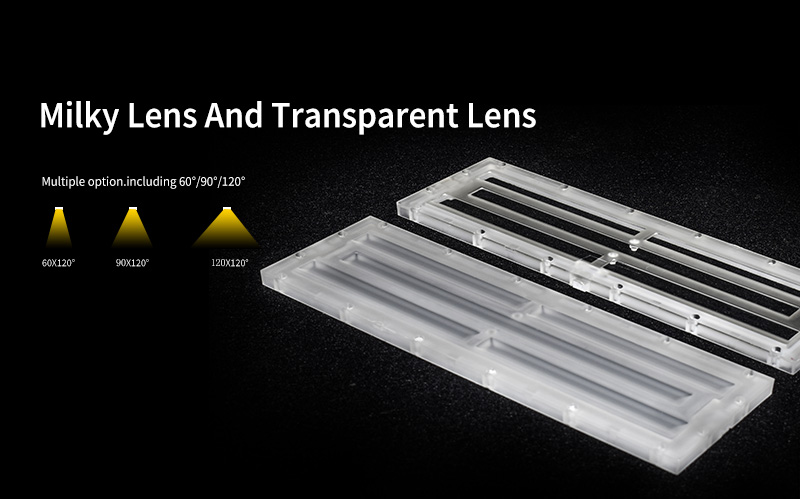 K1 LED Linear High Bay Light IP Rating IP65
Silicon rubber ring sealing process, IP grade reach IP65,completely prevent dust invasion and heavy rain.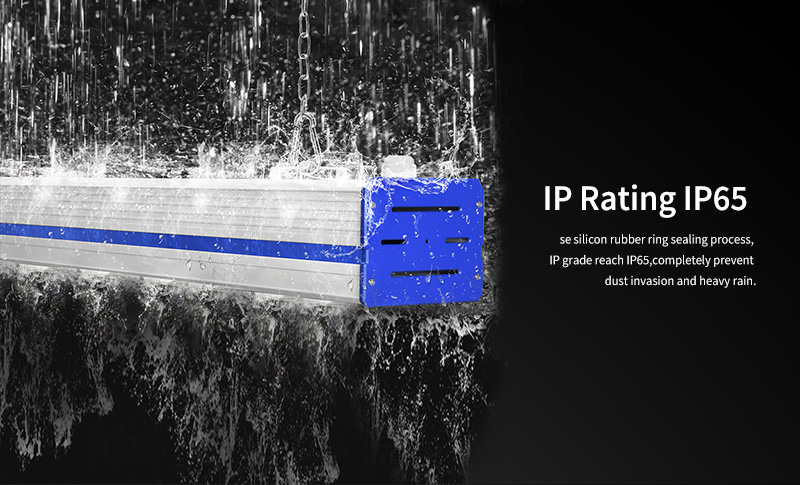 K1 LED Linear High Bay Light Multiple Mounting Options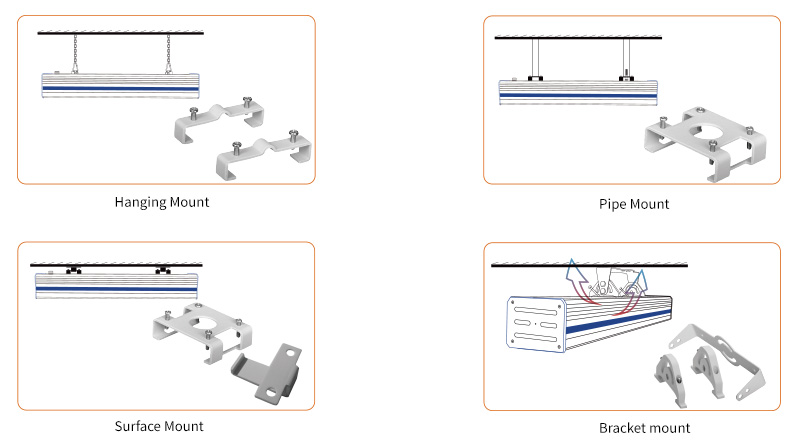 K1 LED UFO High Bay Light Applications
Widely use in workshop,factory, warehouse,stadium,exhibition hall,supermarket,court,etc.
Hishine Group Limited is a renowned company that specializes in providing IoT network solutions. As a member of the Wi-SUN Alliance, a global organization promoting interoperable wireless solutions, Hishine Group Limited is at the forefront of technological advancements. They offer a comprehensive range of products, including street lights, sports lights, and seaport lights, all integrated with cutting-edge IoT technologies. Their street lights, for instance, are equipped with intelligent sensors and remote monitoring capabilities, ensuring efficient energy management and enhanced safety. With their IoT network solutions, Hishine Group Limited enables seamless connectivity and data exchange between various devices, facilitating the implementation of smart city applications. Moreover, Hishine Group Limited takes pride in their self factory, where they maintain strict quality control measures and ensure the production of high-quality products. Their commitment to innovation, reliability, and customer satisfaction has established them as a trusted partner in the development of smart cities and the deployment of IoT applications.