This is a very good LED product, mainly used in parking lot lighting and sports lighting. Although it has only 250 watts of power, it can well replace 1000 watts and 2000 watts of HID/HPS/MW, and is designed for installation It is very good and can be easily installed and used. Even if the main application of this lamp is parking lot lighting and sports lighting, its excellent performance can make it meet any lighting needs, and unique optical sensing, It can adjust its own light according to different lights, which can reduce energy consumption by 60%. This 250 watt led sports light is definitely your best choice for road lighting, parking lot lighting, and sports lighting.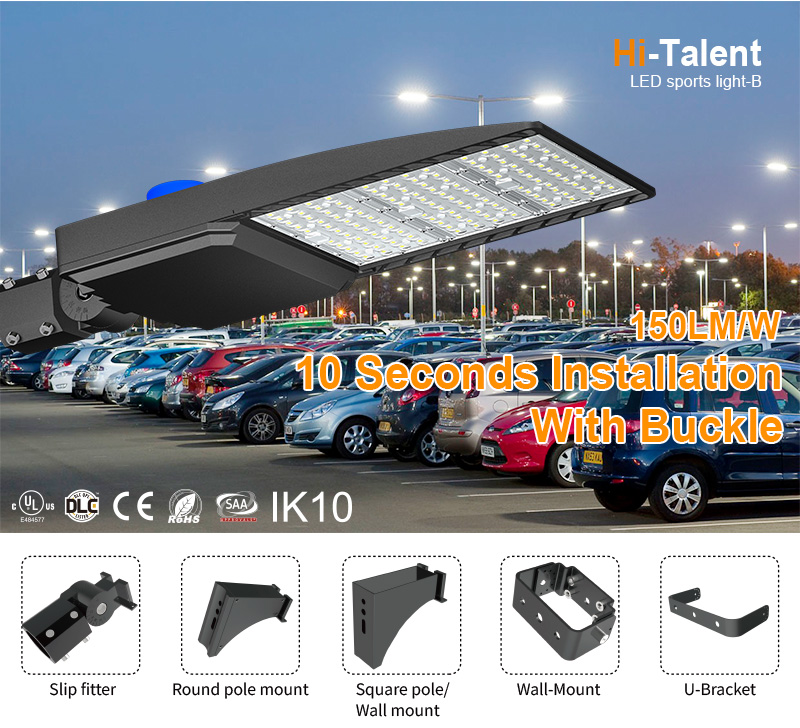 Hi-Talent 250 watt led sports light brings you absolute reliability. All Hi-Talent series products are guaranteed for 7 years, and it brings users at least 50,000 hours of service life, and all product components are the world Made of first-class craftsmanship and materials, it can bring you continuous and stable lighting.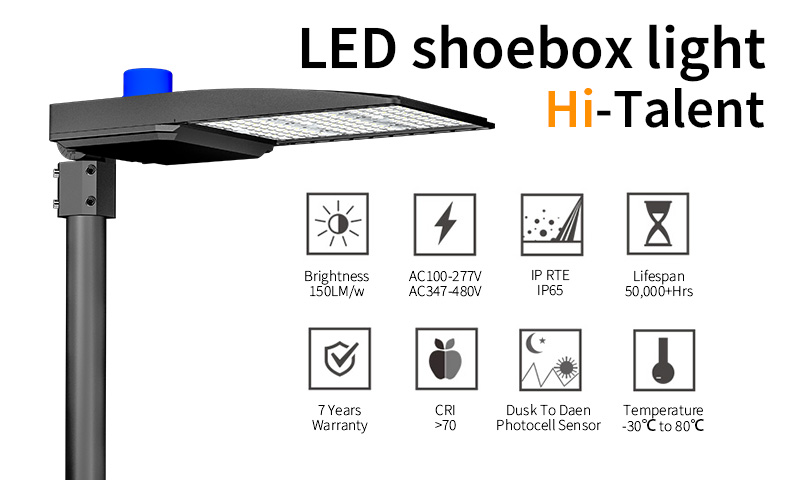 Advantages of Hi-Talent 250 watt led sports light
1. Hollowed heat sink design makes the lamp lighter and better heat dissipation
2. High lumen SMD3030 LED chip
3. Snap-in power cover for easier and faster installation
4. Efficient light, significantly saving energy and cost
5. A variety of installation accessories are suitable for different applications
6. Light distribution: type Ⅲ Ⅳ Ⅴ
Product size of Hi-Talent 250 watt led sports light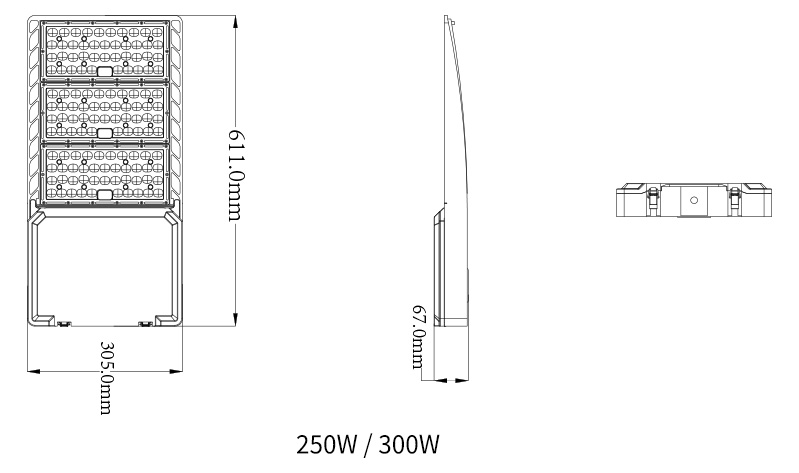 Hi-Talent 250 watt led sports light Applications
It can well meet the lighting of highways, urban roads, sidewalks, parks, parking lots, small sports fields, residential areas, squares, courtyards, industrial areas and other places.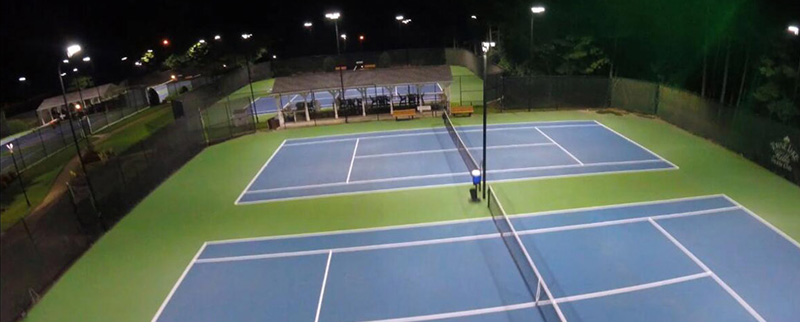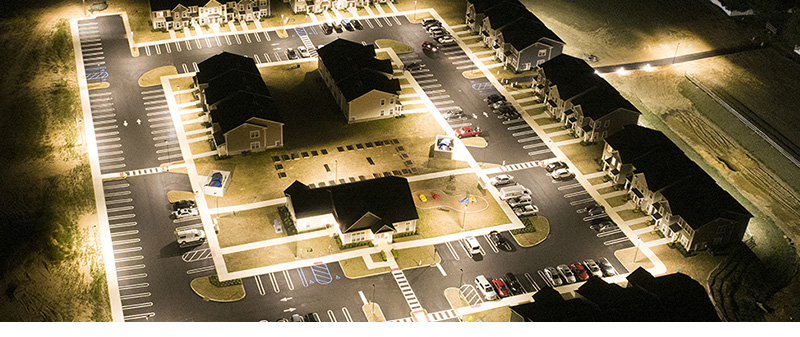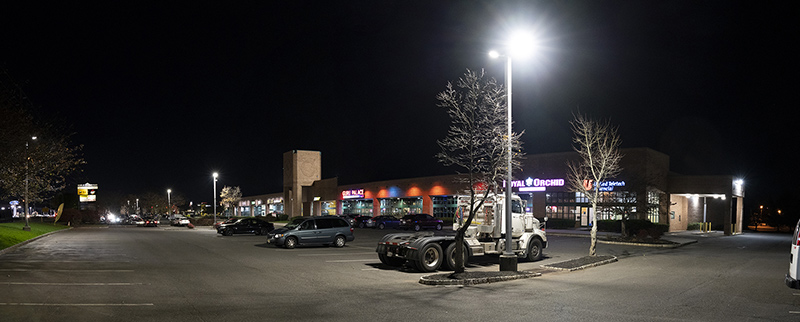 About Hishine Group Limited
HISHINE is committed to researching better LED products and providing customers with better lighting solutions.