The 75W LED Parking Lot Light of the Hi-Sun series produced by HISHINE uses the latest Lumileds 5050 light source. Compared with the street light using Lumileds 3030 light source, it has more penetration rate. The penetration rate is increased by 30%, and it is unique The design of this product makes the heat dissipation of this product very good. Because of the separate heat dissipation of the lamp beads and the power supply, the service life of this lamp is longer, and the light of this product is soft, evenly distributed, and the effect is brighter. The color is better. The most important thing is that although this product is only 75 watts, the maximum lumen can reach 190lm/w. This lumen is completely crushed by the same industry's led parking lot light.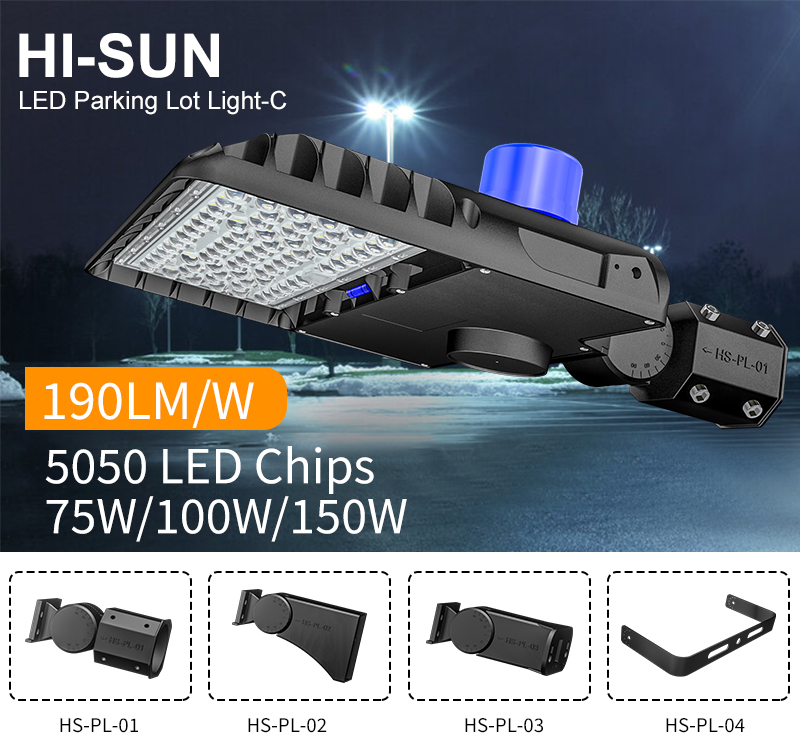 Key Features Of 75W Led parking lot light
• 190LM/W, 40% energy saving .
• Unique design is better for anti-bird and leaves, independent cooling of light source and power supply which will reduce light decay.
• High Lumen SMD5050 Led chip, the penetration rate is 30% stronger than normal chips.
• The fixture adopts independent split heat dissipation design, can effectively reduce the light decay of the leds.
• Light distribution: Type II, Type III, Type V.
• Varieties of installation fittings for different applications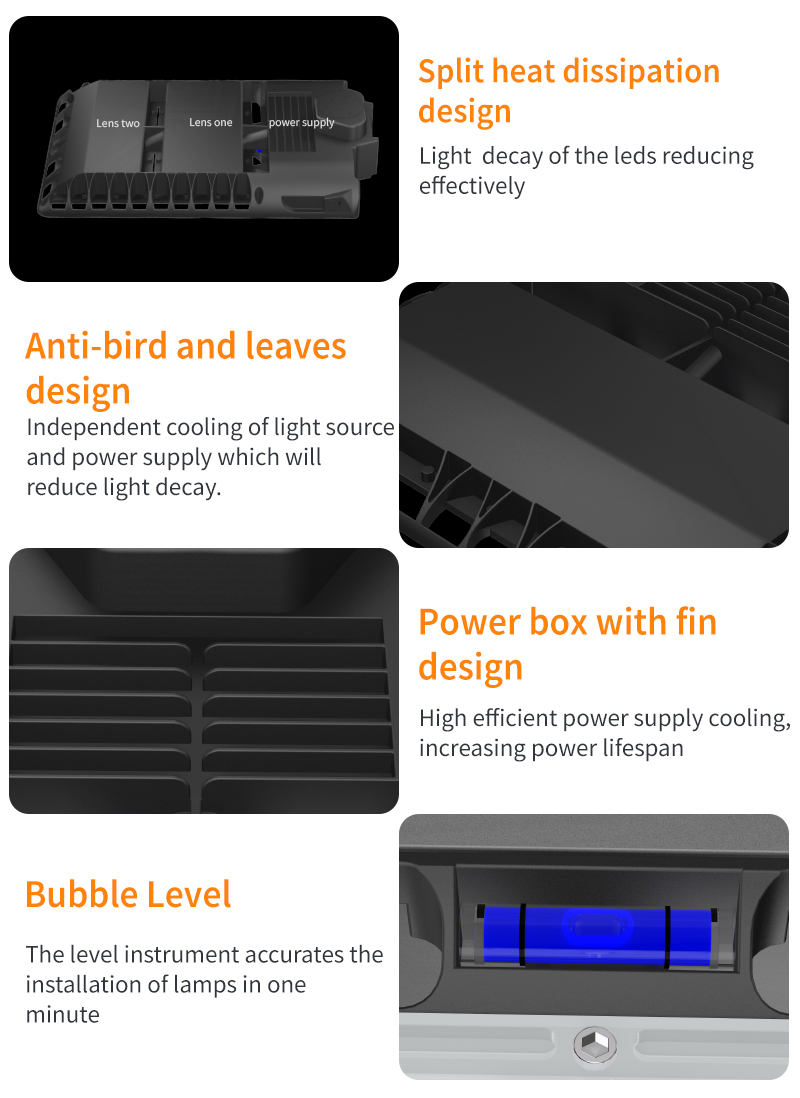 75W Led parking lot light Components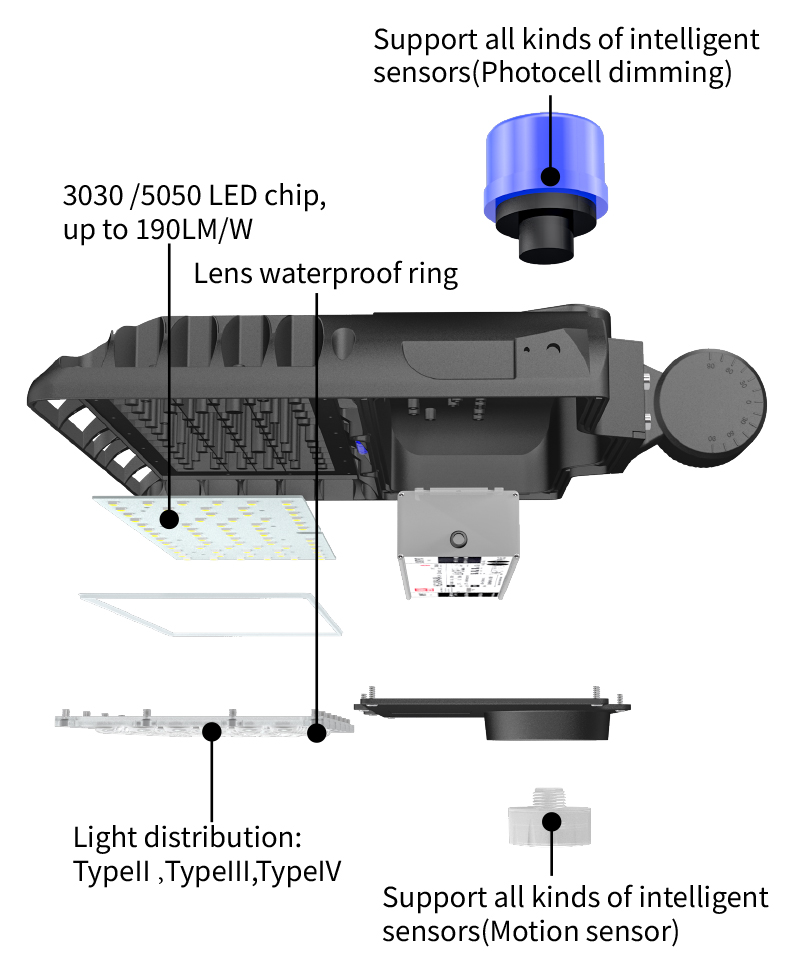 75W Led parking lot light Multiple Mounting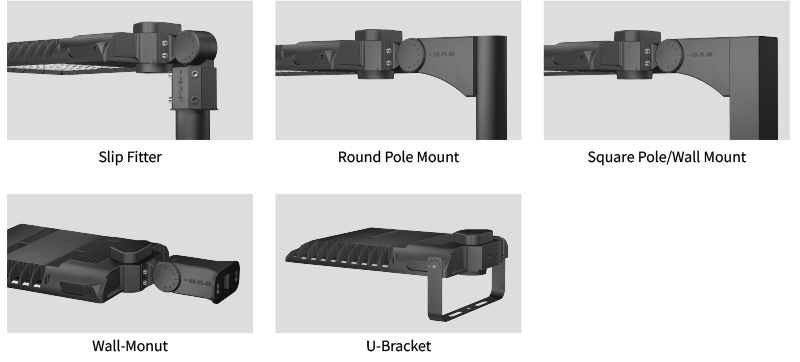 Hi-Sun Led parking lot light Applications
Used in large parking lots and tennis courts, roads, Badminton, football, basketball, tower lights, etc. It can also be used in special lighting environments such as airports, commercial buildings, construction projects, farms, amusement parks, parking lots, ports, and industrial buildings.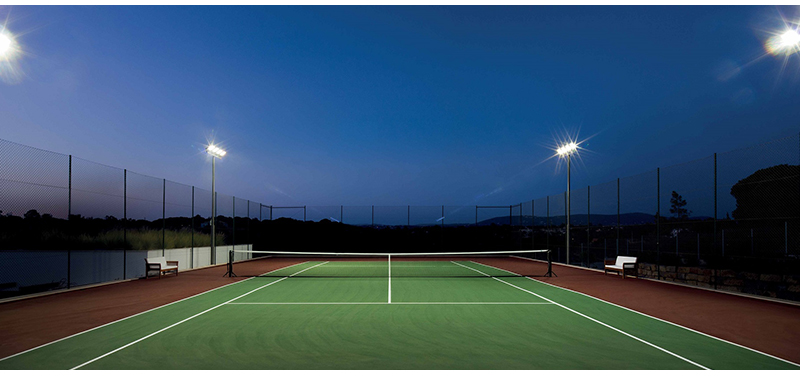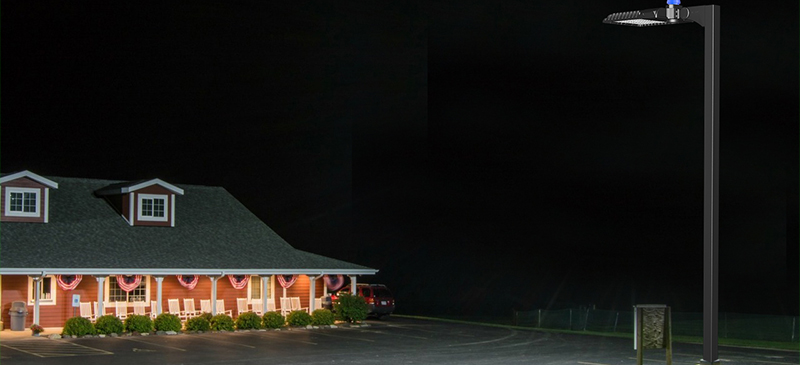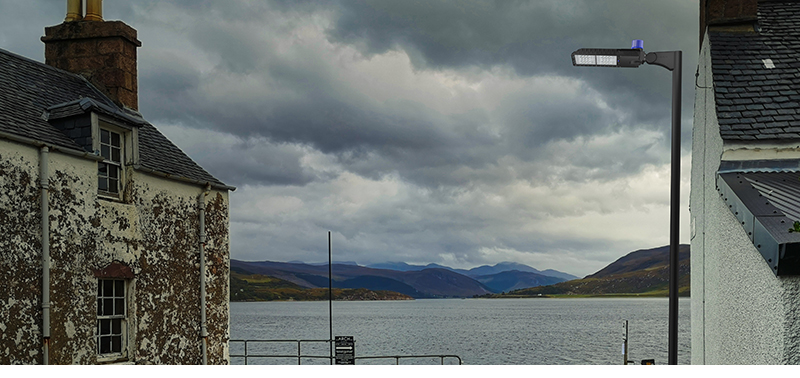 Why do we choose HISHINE Group Limited?
40000㎡ factory
One-stop production capacity: die casting department, sheet metal department, surface treatment department, SMT department, automatic assembly production line and testing equipment.
Hi-Tech Enterprise
Passed the ISO9001 quality system certification, and strictly in accordance with the 5S standard production. Is a national high-tech enterprise.
R & D team, OEM.ODM
Independent research and development team, including industrial designers, optical and lighting planning engineers, electronic engineers and structural engineers.
Warranty Service
Provide professional R&D solutions and support customized services; According to customer needs: 3 years, 5 years, 10 years warranty service and different years.
About Hishine Group Limited
HISHINE has been manufacturing lamps for 16 years, in order to provide customers with better LED products.
Hishine Group Limited is a leading company that specializes in providing IoT network solutions. One of their notable achievements is their membership in the Wi-SUN Alliance, a global organization dedicated to promoting interoperable wireless solutions for smart cities and IoT applications. Hishine Group Limited offers a wide range of products, including street lights, sports lights, and seaport lights, all integrated with advanced IoT technologies. Their street lights, for instance, are equipped with intelligent sensors and remote monitoring capabilities, allowing for efficient energy management and enhanced safety. With their IoT network solutions, Hishine Group Limited enables seamless connectivity and data exchange between various devices, enabling smart city applications and improving overall efficiency. Their dedication to innovation and commitment to providing high-quality products make them a trusted partner in the development of smart cities and IoT applications.