This 200 watt led Shoebox Light is a very good product. Compared with traditional road lighting, this lamp is not only brighter, the highest lumens can reach 190lm/w, and the brightness is comparable to a nearly 400W gold Halogen lamp, and this lamp can save 40% of energy consumption while improving the brightness. The light source chip using SMD5050 increases the penetration rate of this product by 30%, achieves more color rendering and higher energy efficiency, and this lamp uses an independent heat dissipation design to combine the power supply and the lamp beads. The heat dissipation of the lamp is separated separately, which not only improves the service life, but also reduces the light attenuation of this lamp more effectively.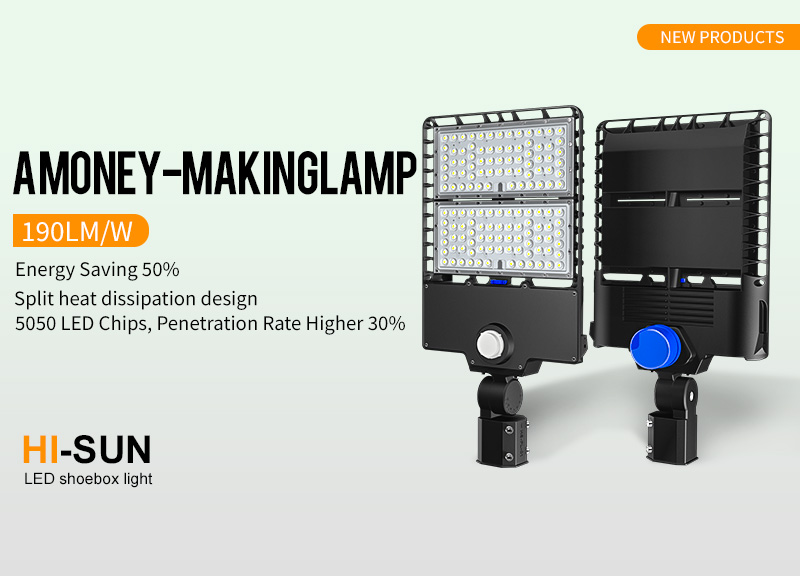 Key Features Of 200 Watt Led Shoebox Light
• 190LM/W, 40% energy saving .
• Unique design is better for anti-bird and leaves, independent cooling of light source and power supply which will reduce light decay.
• High Lumen SMD5050 Led chip, the penetration rate is 30% stronger than normal chips.
• The fixture adopts independent split heat dissipation design, can effectively reduce the light decay of the leds.
• Light distribution: Type II, Type III, Type V.
• Varieties of installation fittings for different applications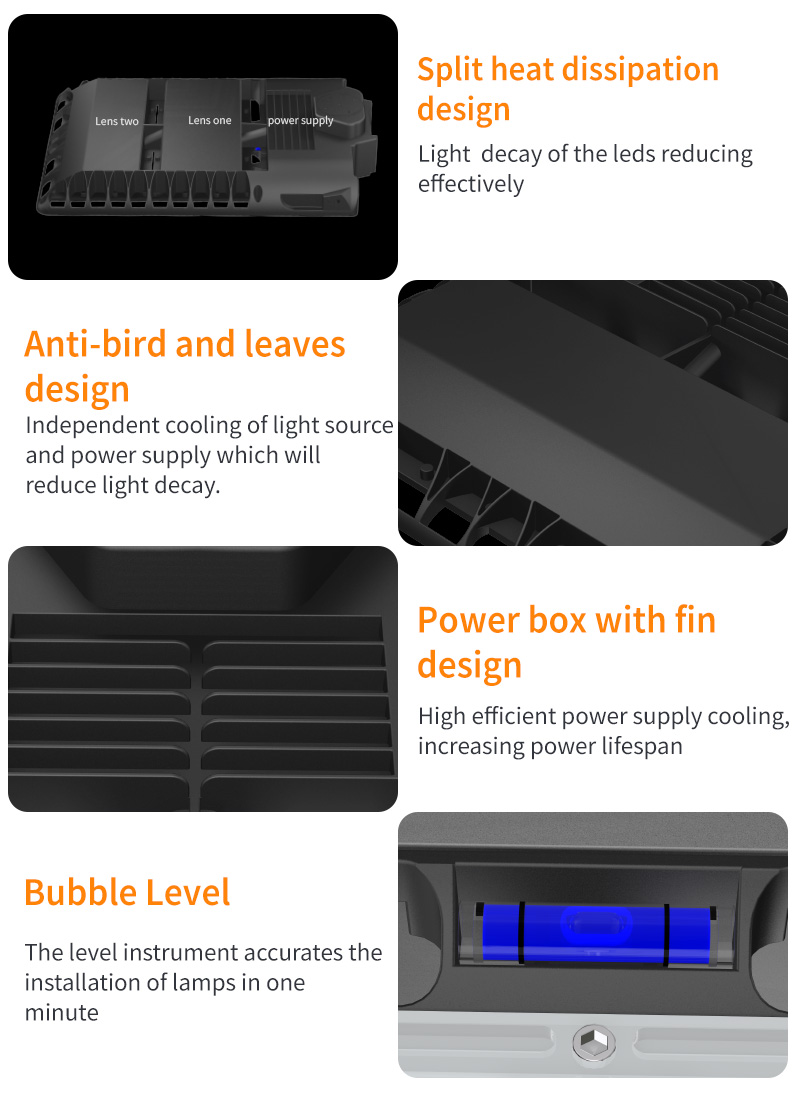 200 Watt Led Shoebox Light Product Specifications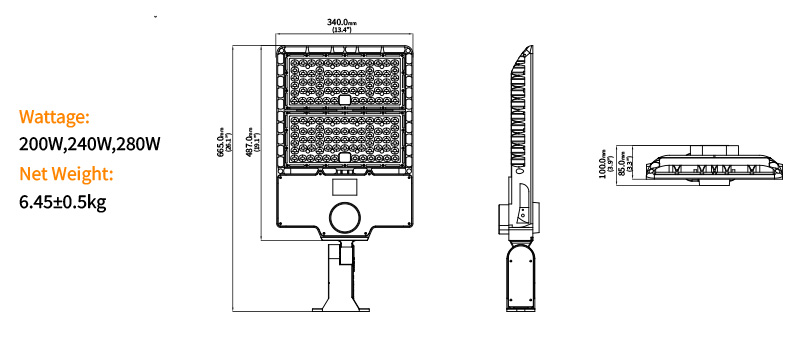 200 Watt Led Shoebox Light Components
200 Watt Led Shoebox Light Multiple Mounting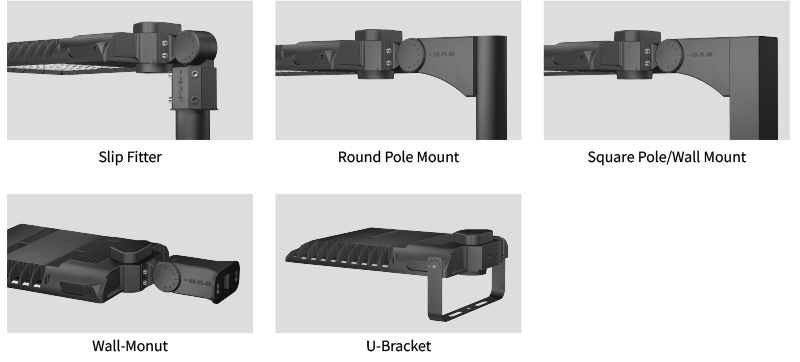 Hi-Sun 200 Watt Led Shoebox Light Applications
Used in large parking lots and tennis courts, roads, Badminton, football, basketball, tower lights, etc. It can also be used in special lighting environments such as airports, commercial buildings, construction projects, farms, amusement parks, parking lots, ports, and industrial buildings.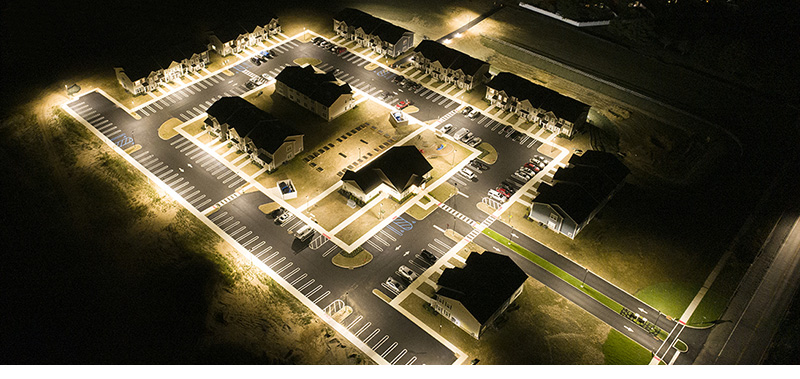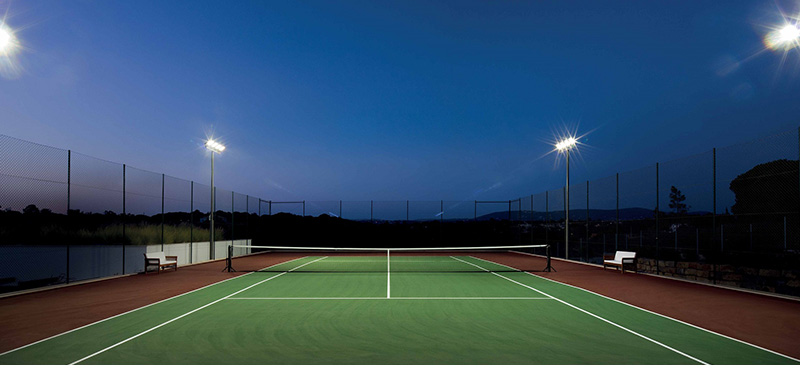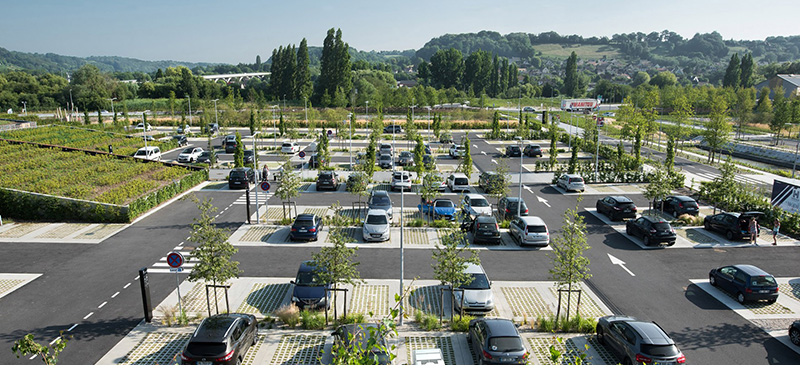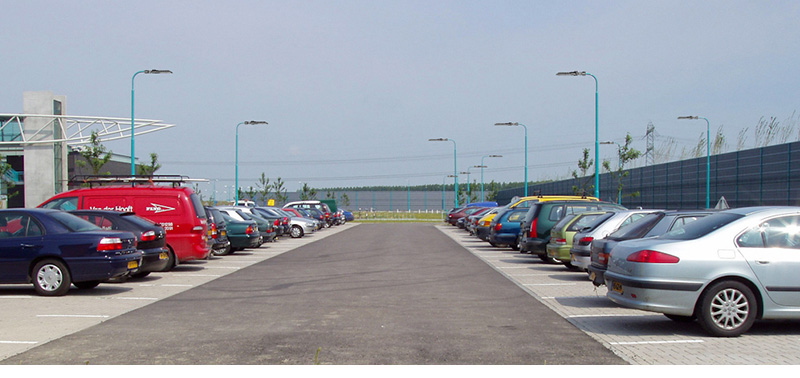 Why do we choose HISHINE Group Limited?
40000㎡ factory
One-stop production capacity: die casting department, sheet metal department, surface treatment department, SMT department, automatic assembly production line and testing equipment.
Hi-Tech Enterprise
Passed the ISO9001 quality system certification, and strictly in accordance with the 5S standard production. Is a national high-tech enterprise.
R & D team, OEM.ODM
Independent research and development team, including industrial designers, optical and lighting planning engineers, electronic engineers and structural engineers.
Warranty Service
Provide professional R&D solutions and support customized services; According to customer needs: 3 years, 5 years, 10 years warranty service and different years.
About Hishine Group Limited
HISHINE is committed to researching more high-quality LED products to provide customers with the best lighting solutions.