Here is a grand introduction to our Hi-Slim series of 100w led street light products under HiShine Group Limited. This product can bring a lumen output of up to 15500lm. Looking at other street lights, we have not found it in this Among the street lights of the same scale of power, the product has a higher lumen output than ours, and our products are more energy-saving and consume less energy. Not only that, it is equipped with LED indicators as well as various dimming and remote management options, and these serve as a left uppercut for K.O to drop other street lights. You don't need to worry about its service life at all. Thanks to the manufacturing process, this product can achieve better heat dissipation and heat preservation than other street lights, ensuring that the LED and driver can operate normally in various harsh climates.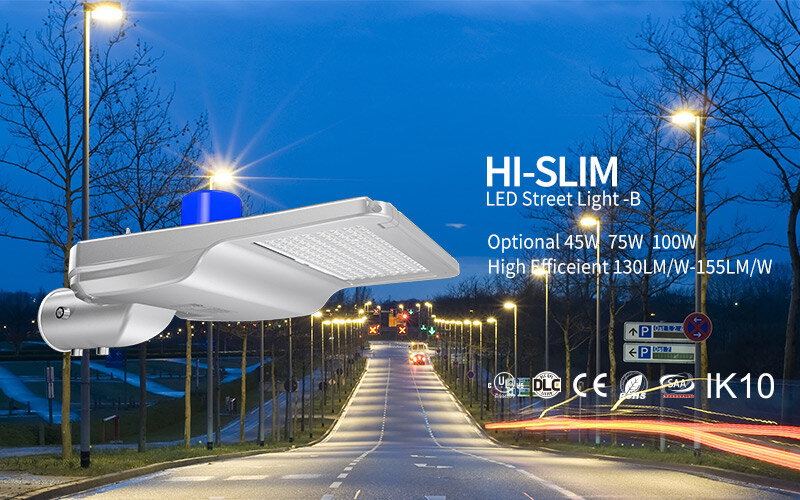 Advantages of 100w Led Street Light
1.Ultra slim heat sink design makes the lamp lighter and better in heat dissipation
2.High lumen SMD3030/SMD5050 chip
3.Waterproof IP67,high thermal conductivity housing
4.Beam angle Type II,III,IV glass lens with transmittance 92%
5.Maximised savings on energy and maintenance costs
6.Contractor-friendly installation and maintenance
7.Minimal total cost of ownership
8.Flexible and intelligent lighting control options
9.Low windage and lightweight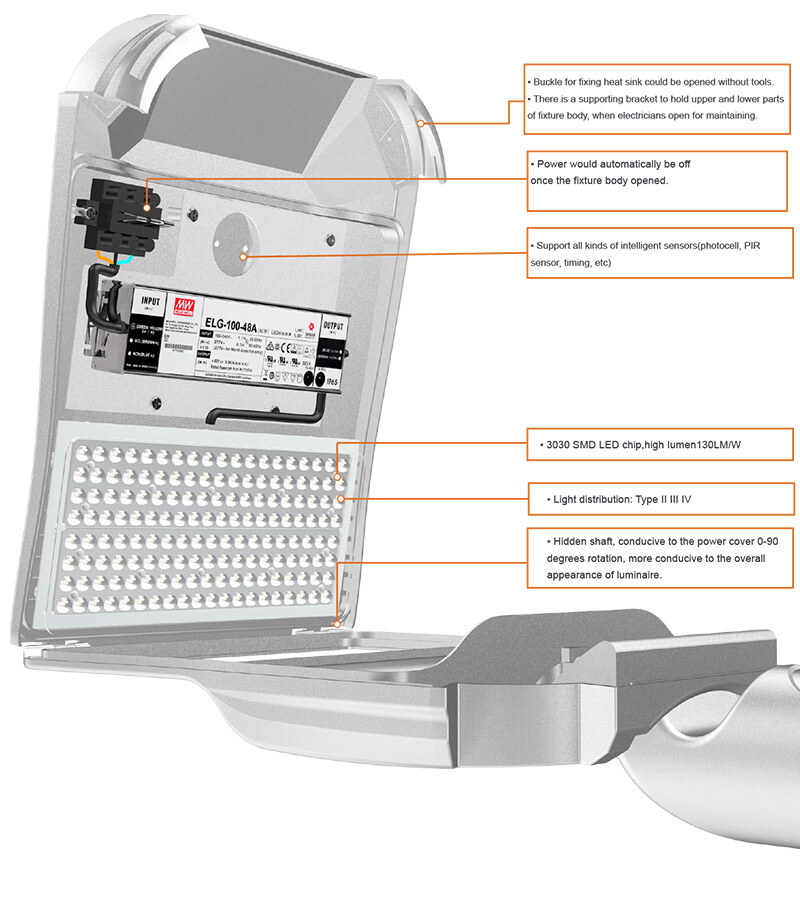 Why do we choose HISHINE Group Limited?
40000㎡ factory
One-stop production capacity: die casting department, sheet metal department, surface treatment department, SMT department, automatic assembly production line and testing equipment.
Hi-Tech Enterprise
Passed the ISO9001 quality system certification, and strictly in accordance with the 5S standard production. Is a national high-tech enterprise.
R & D team, OEM.ODM
Independent research and development team, including industrial designers, optical and lighting planning engineers, electronic engineers and structural engineers.
Warranty Service
Provide professional R&D solutions and support customized services; According to customer needs: 3 years, 5 years, 10 years warranty service and different years.
100w Led Street Light Applications
A good product can't only be used in one place. In addition to ordinary highways, it can also be widely used in highways, parking lots, squares, parks, residential areas, yards, industrial areas, etc.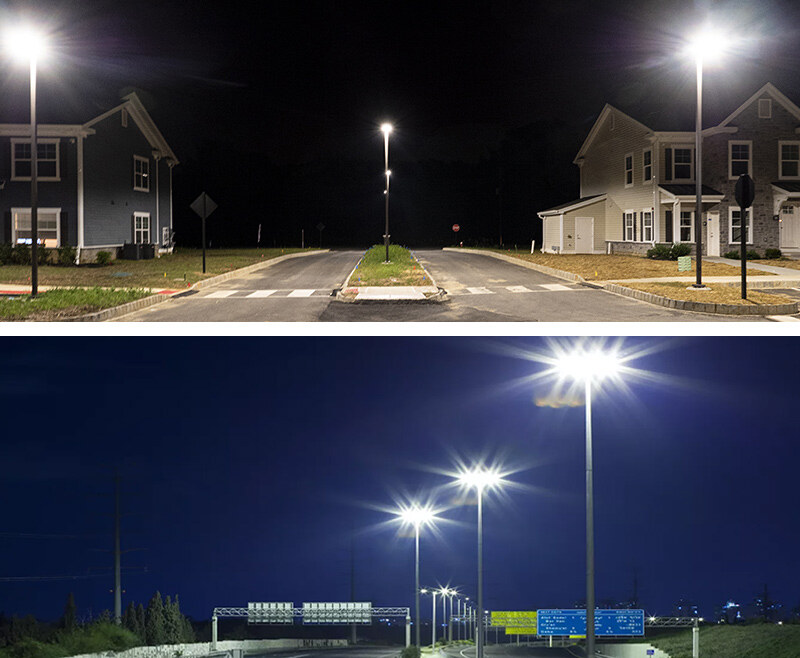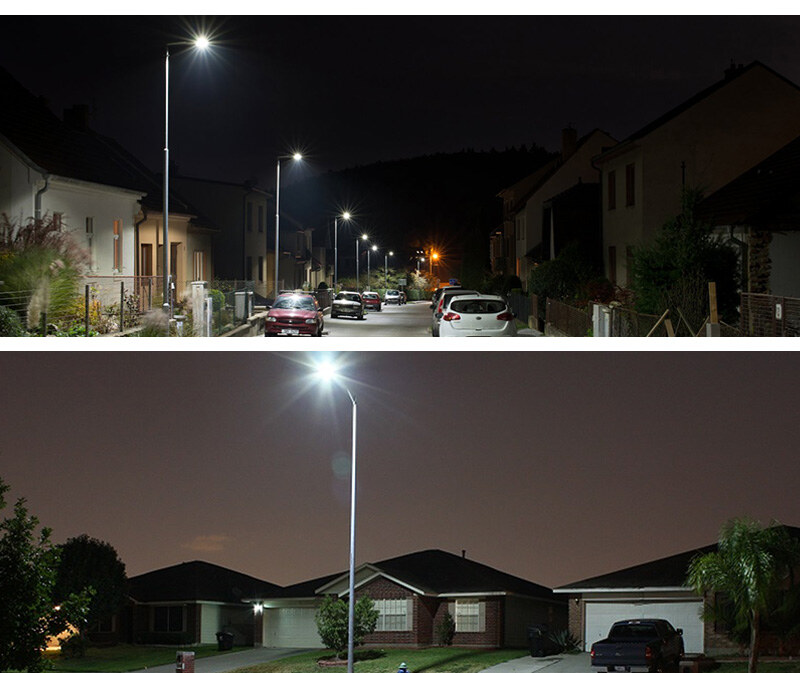 About HiShine Group Limited
HiShine Group Limited is committed to researching higher quality and better LED products, and is committed to bringing better light to people.