What is the best LED Stadium lights?
In 2019, HISHINE push a Professional modular stadium lights and it is best choice for replacement of traditional stadium lamps . HISHINE HI-ROBOT series LED stadium lights design aims to solve the problems of slow start-up, high energy consumption, low power factor, high working temperature, light fading, short life, ultraviolet radiation, non-waterproof and difficult maintenance of traditional lamps.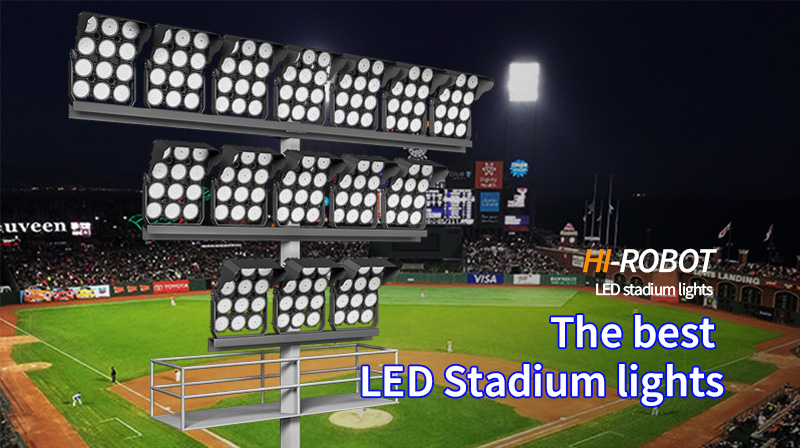 LED Stadium Light Specifications

Key Features of LED High Mast Light
1. 160LM/W high level of lighting efficient
2. LED illumination ranging from 320W to 1300W
3. The unit features with hexagon design that minimizes wind load
4. Each model operate seperately, easy to maintenance
5. Multiple optice option. including 20°/30°/45°
6. Typhoon 12 resistance
7. Rugged die-cast aluminum adjustable bracket that can be horizontal or vertical mounted
LED stadium lights Parameters
Part Number

HS-HM320W-A

HS-HM480W-A

HS-HM720W-A

HS-HM960W-A

HS-HM1300W-A

Wattage

320W

480W

720W

960W

1300W

Lumen Output

51200lm

76800lm

115200lm

153600lm

208000lm

LED Quantity

180pcs

240pcs

360pcs

540pcs

720pcs

Size(MM)

L690*W230*H75

L460*W460*H75

L690*W460*H75

L690*W690*H75

L920*W690*H75

LED Chip

Lumileds 5050

Luminous Efficacy

160LM/W

CCT

3000K-6500K

CRI

≥80

Beam Angle

20°/30°/45°/

IP Rating

IP67

Working Temperature

-30℃ to +55℃

Input Voltage

AC100-277V/347V/480V, 50/60Hz, >0.92

Warranty

7 years

Lifespan

>50,000hrs

Material

Die-casting Aluminum housing+PC lens
We will show 9 reason why you must choose
HISHINE HI-ROBOT Series.
Firstly, you may ask how to choose LED Stadium lights? There are 5 basic things we must have a good knowledge as below:
1. How To Choose The Suitable Model And Quantity For Your Stadium?
A. You can take the reference the form to choose the requirements and level you want and contact our engineers to provide the free lighting
design when you have clear knowledge for your project.
B. Most of our customers don't have any idea about the illumination requirements for the projects.As traditional lamps are 60-70lm/w and the
LED is 150-160lm/w. That means you can save more than half power and electric charge
Lighting Specifications For Non TVs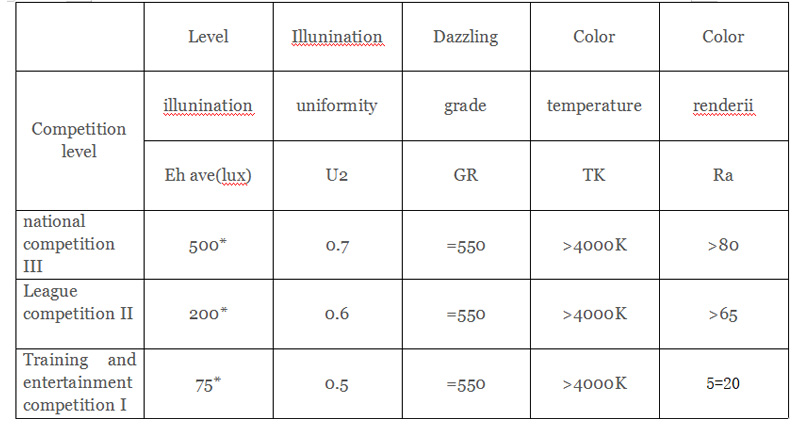 Lighting Specifications For TV Relay Competitions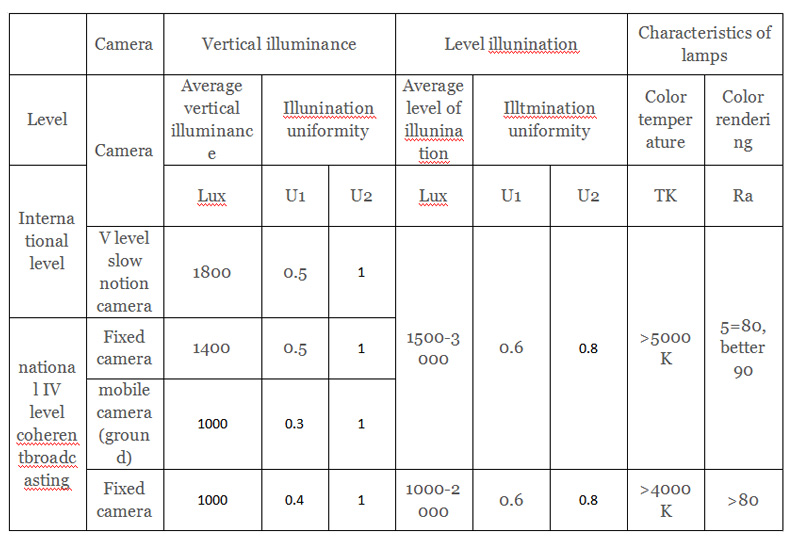 Uniformity Standard
Another important parameter is lighting uniformity. It is a scale from 0 to 1 (max) reflecting the distribution of lumen across the sports field. It is the ratio of minimum illuminance to average illuminance (U1), or ratio of minimum to maximum (U2). Hence, if the lux level is quite similar, says around 650 to 700 lux, the difference between minimum and maximum value is very small, and the uniformity will be closer to 1.
The lighting uniformity of the FIFA standard football stadium is 0.7, which is relatively challenging in the sport stadium lights industry.
3. High CRI And TV Broadcasting Compatibility
As a important international football competition, it should reach to the level of HD broadcasting.
Therefore, the LED stadium lights with high CRI are required.
Our football stadium lights can meet the requirements with high CRI 80/90.
The high quality lighting effect, not only can let the athletes play better,but also can let the audience watch the game more accurately and clearly. Uniform and quality vertical luminance on high power LED High Mast Lights allow high standard photo and video capture.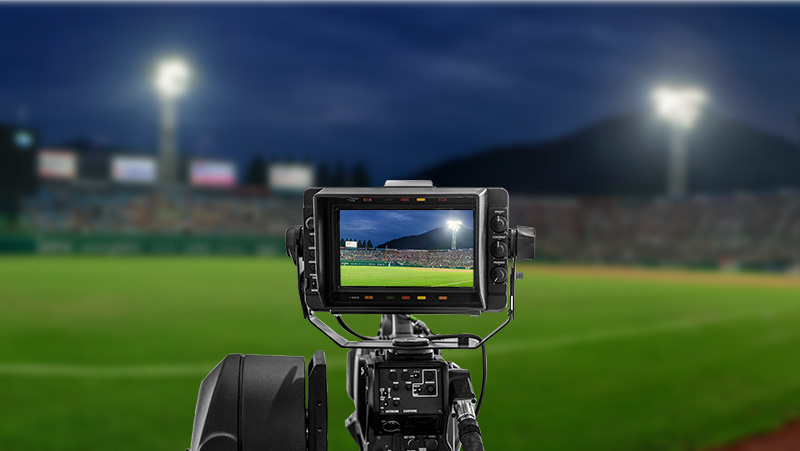 4. No Warm Up Time
LED Sport Lighting can be turned on and off instantly, without 10-15 minutes warm up as observed in the HPS, MH conventional lighting.
5. HI-ROBOT Multiple optice option.including 20°/30°/45°

Key Features of LED High Mast Light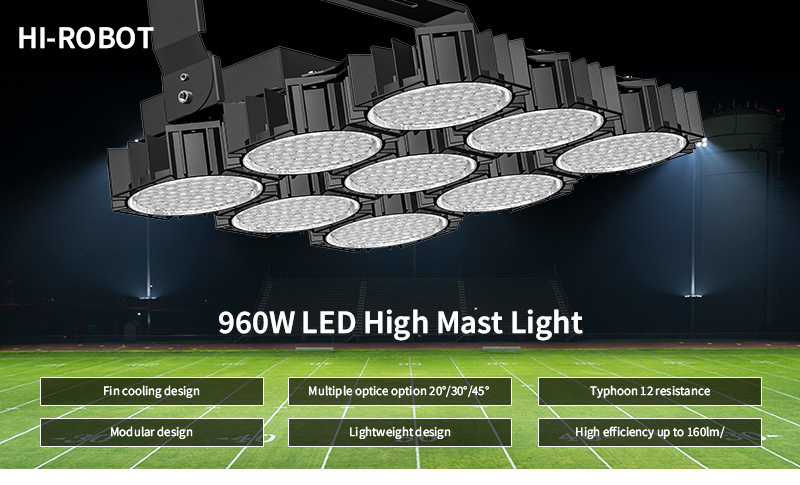 6. Withstand wind
Install our 200W LED High Mast Light Fixtures Can withstand hurricanes of Typhoon 12 resistance.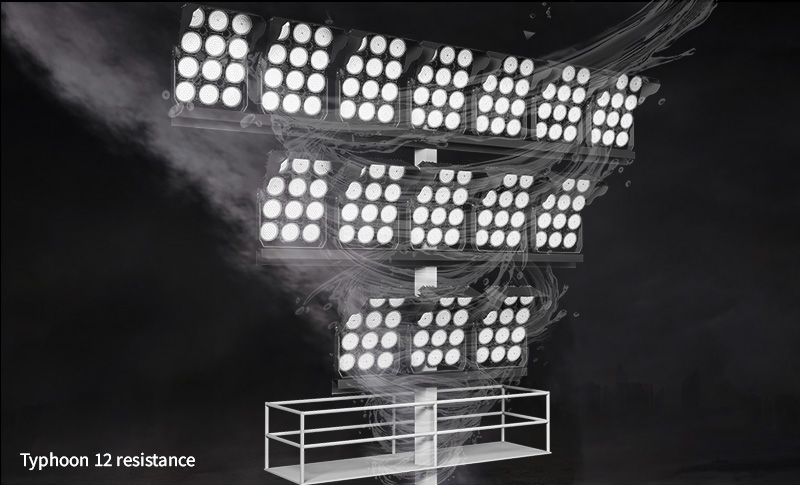 7. Multiple Mounting Options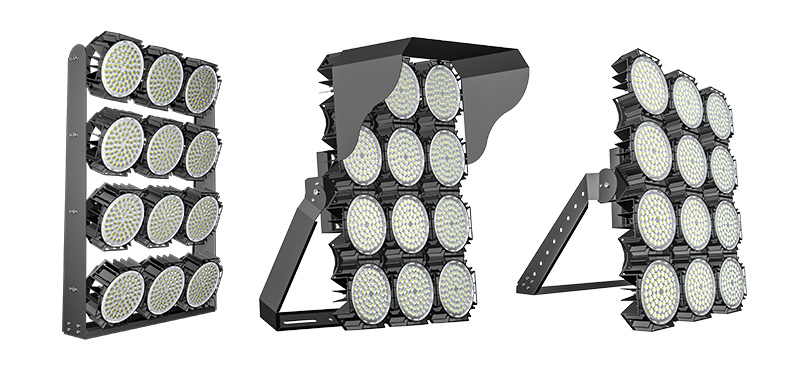 8. External Drivers
If you want to improve the lighting level but worry the light poles load bearing. Our HI-ROBOT can solve the problems and our engineers have a solution of external and centralized power supply.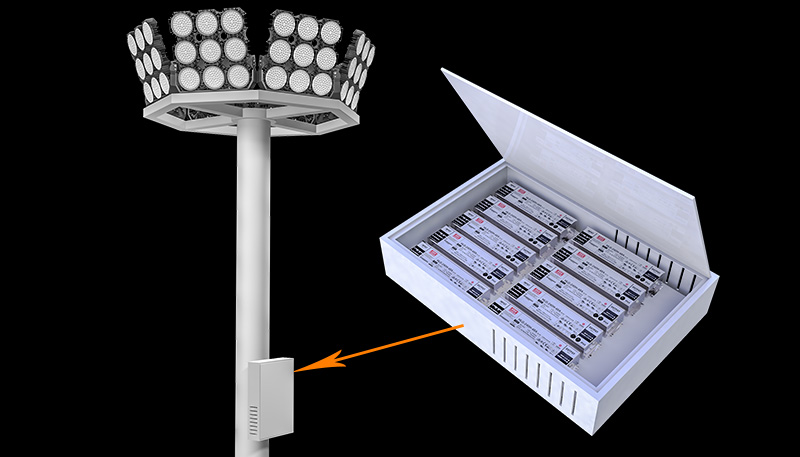 9. LED Stadium Light Applications
Applied to stadium lighting, golf course and tennis courts, running track, badminton, roads, football, basketball, tower lights, football, horse racing, baseball field and so on. It can also be used in large squares, airports, commercial buildings, construction projects, farms, amusement parks, parking lots, ports, industrial buildings and other special lighting environments.