Hi-Robot Led Stadium Light Football Field Lighting
Product Used:960W Stadium Led High Mast Light
Using 40pcs 960W LED Sports light(HS-HM960W-A)
Beam Angle:30 degree
CCT:5000K
Project : Arema f.c. in Malang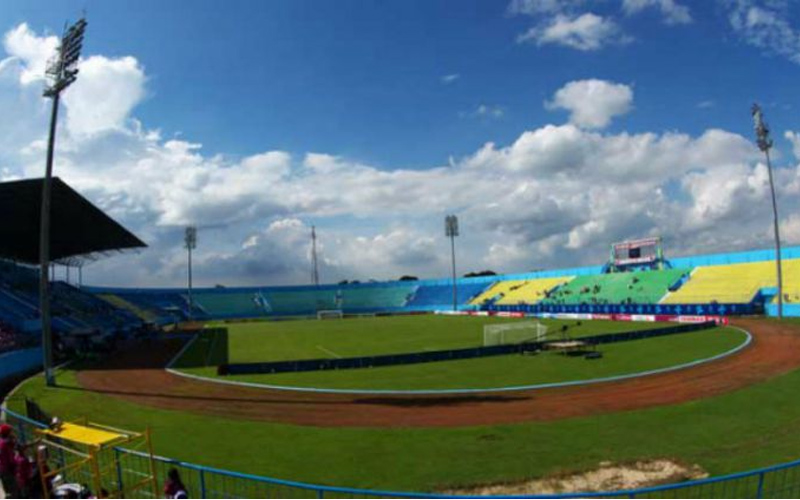 Kanjuruhan Stadium is a multi-purpose stadium in Malang Regency, East Java, Indonesia. It is currently used mostly for football matches. The stadium holds 42,449.[1] It is home of Arema, football team in Indonesian Super League. It is also used by Persekam Metro Kabupaten Malang for home in Indonesian Premier Division. Stadium was built in 2004 by President Megawati Soekarnoputri, first hosting the opening match of Indonesian First Division League between Arema and PSS Sleman. It was also renovated in 2010 for the purposes of the AFC Champions League in terms of adding lighting power.
With the development of the football team, the original lighting system has once again ushered in an update. In order to provide more efficient and energy-efficient equipment, and to provide a better experience for spectators and players, they found Hishine.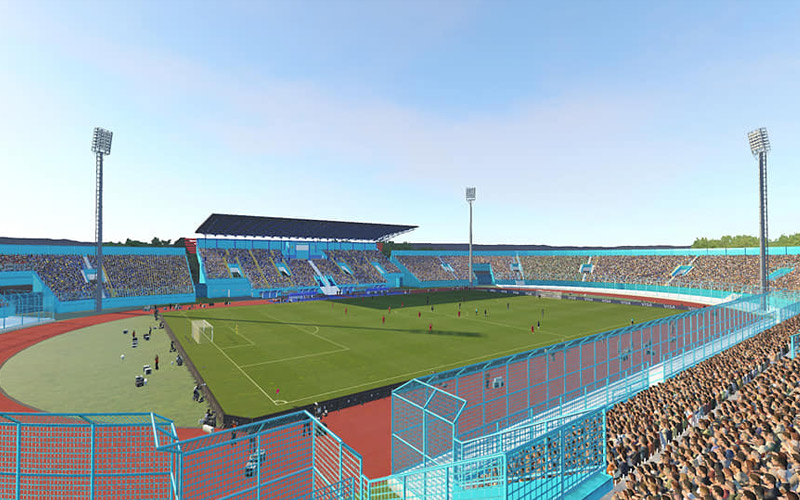 Hishine Group Limited ~ Provide Free Lighting Design
We use Hi-Robot stadium light to perform simulation calculations according to the original layout of the venue, so that the solution and effect are fully displayed to the customer.
Professional football team choose professional lighting team ~ Hishine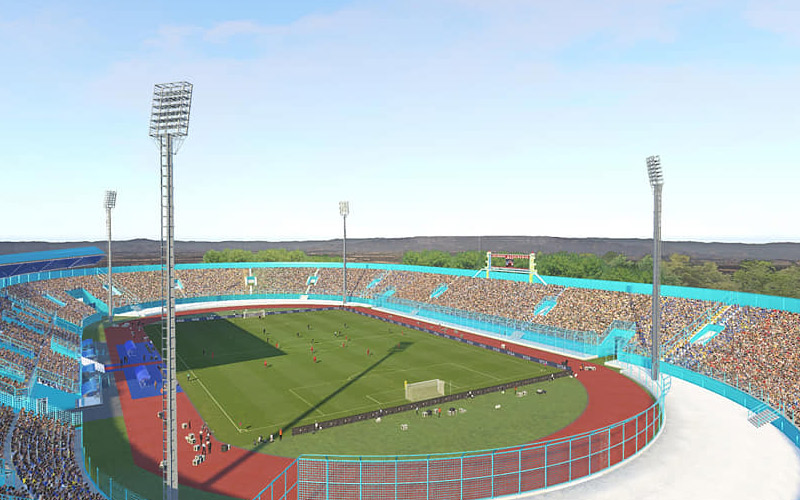 Amazing effect
On this fascinating night, the customer showed the lighting effect through the drone. I hope the game tonight will become more memorable and exciting with Hishine's lighting.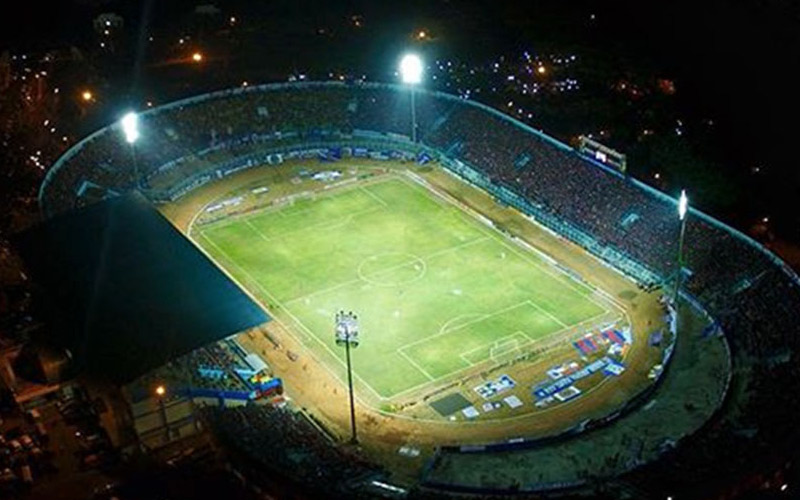 Fight Against Darkness & Toward the light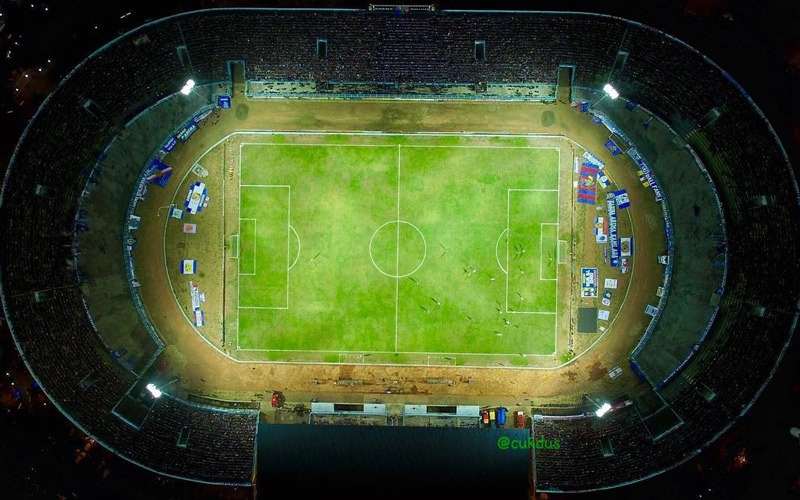 1.Fin cooling design
2.Multiple optice option. including 20°/30°/45°
3.Typhoon 12 resistance
4.Modular design
5.Lightweight design
6.High efficiency up to 160lm/W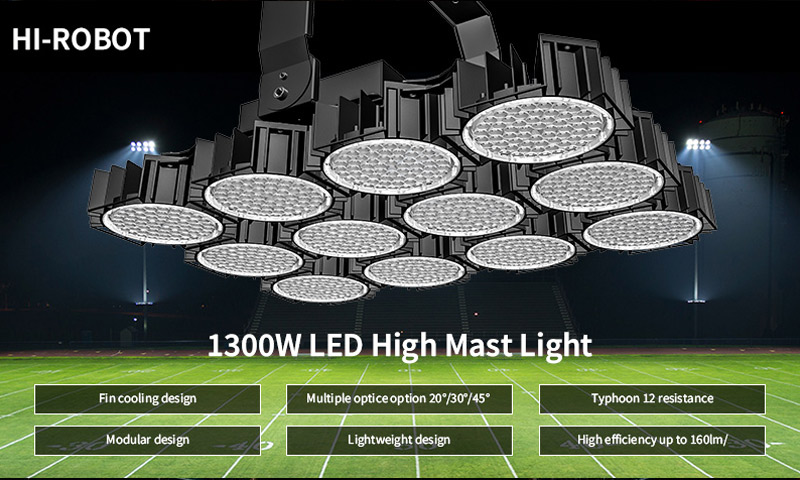 HISHINE can offer a complete customized product solution for you
HISHINE has 15 years of professional lighting solutions. Our products are one-stop service from independent research and development to production and shipment. We mainly solve professional small and medium-sized football field lighting, sports lighting, square lighting, parking lot lighting, warehouse lighting, etc. Engineering solutions,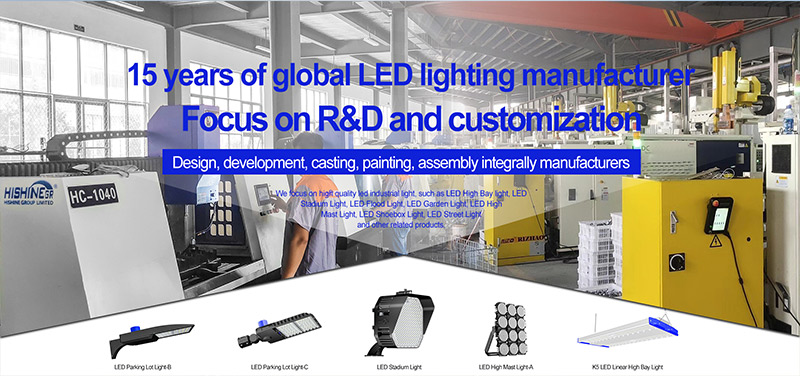 Everything is oriented to the needs of customers, with the most professional technical team to provide you with the best solution, welcome your inquiry!
HISHINE have so many years experience on the stadium project, if you are working on the project, please feel free to contact info@hishine.cc to get a free DIAlux simulation.
Why choose HISHINE?
1. HISHINE is a professional R & D manufacturer.
2. Provide one-stop service for design, lighting and installation instructions.
3. World's top design system, easy installation and more convenient maintenance.
4. 15 years focus on glare and light pollution control.
Why choose HISHINE?
1. High lumens, saving 40% of electricity cost
2. Unique light distribution technology effectively controls glare, enhances sports comfort and the experience of watching games.
3. Separate control technology of lamps and drives increases the flexibility of the system and can effectively reduce the load on the road or light pole.
4. Advanced remote dimming function, which can automatically adjust the luminous flux output as required to meet the lighting needs of the venue.
5. HISHINE's lighting technology surpasses traditional lighting in the past, bringing a better experience to athletes, spectators and TV broadcasts.
6.HISHINE's constantly pursues high quality, ease of use and installation of products, saving installation and maintenance costs
7. We are not only the luminaire makers, but also designers for the comfortable light.
8. 10-year constant illumination guarantee on site.