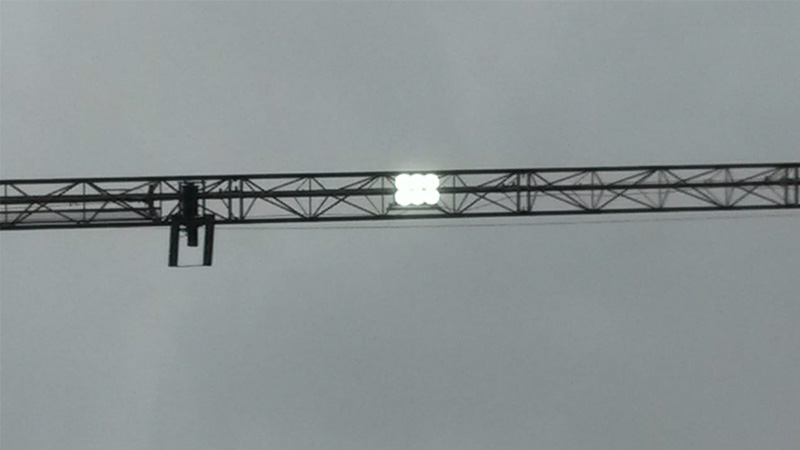 Our customers use HISHINE's

HI-Robot series 720W LED high-pole lights

to install on construction sites. When I saw the

720W high pole light

installed on the crane, I was also surprised, because the crane is operating at high altitude and the objects on the ground need to be transferred to the floor. The crane driver needs enough light to get from the height Seeing objects on the ground in the air. This installation on a crane to illuminate the construction site is also the first time that HISHINE has received such feedback. In the past, our LED stadium lights were used for stadium lighting, stadium lighting, airport, viaduct, port lighting and building lighting.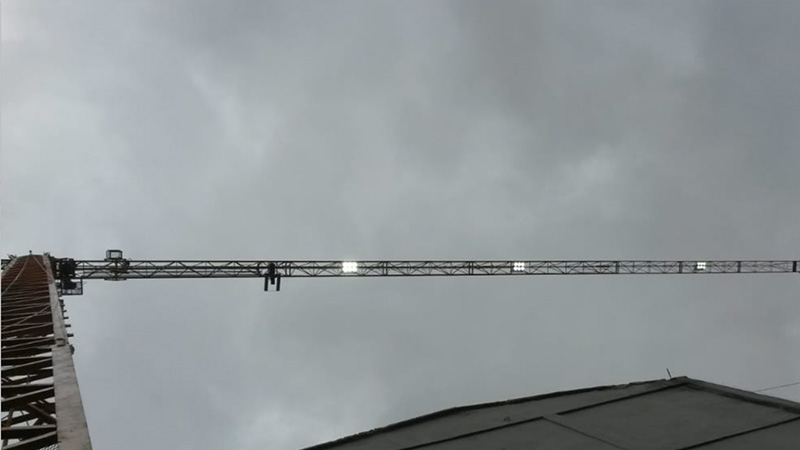 When we asked the customer why it was installed on the crane, the customer's reply was: This project needs to work at night due to the urgent time. Work on the construction site during the day is a very dangerous job, and the difficulty of the danger at night is even greater. In order to illuminate the construction site enough, I have used UFO high bay lights at the beginning, but because of the high brightness, the brightness is not enough, and the illumination is not enough. Far, I want to test it with HISHINE's stadium lights. After the installation, the customer was very satisfied, and the crane master saw it clearly. The brightness was similar to that during the day, and the work efficiency at night was also improved a lot.
Why choose Hi-Robot series of sports lights?
1. In terms of optics, we have used innovative optical design
2. Using 5050 lamp beads with a unique optical angle, it can illuminate farther.
3. The whole light is up to 160LM/W, which is also a very energy-saving sports light for stadium lights.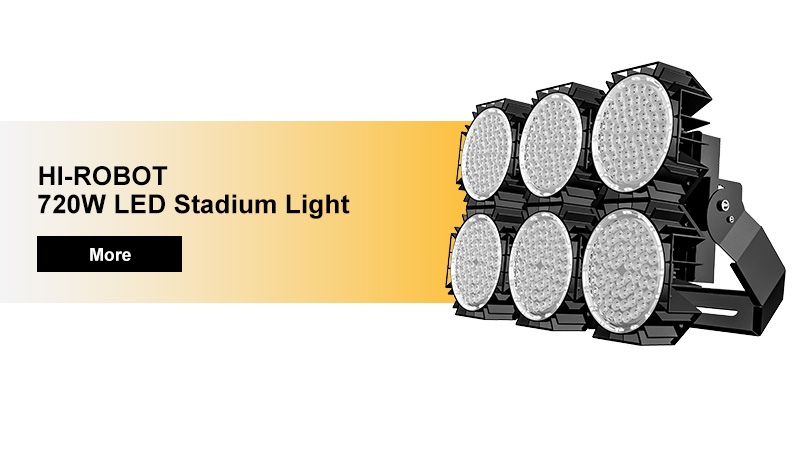 Thank you very much for your trust in HISHINE. Hope it can bring you many useful ideas. Hi-Robot is a professional manufacturer of LED football field lighting. It has a history of nearly 10 years and cooperates with many customers all over the world. If you have any questions about LED football stadium lighting, please contact info@hishine.cc, we are always by your side.