The Best Solution of Football Field
---
Stadium lights are very strong sports field lights set at great heights with narrow beam angles, often between 12 and 60 degrees. With these narrower beam angles, the light intensity inside that angle is greater, allowing brilliant light to reach the ground from greater heights.
The lighting of football fields plays a vital role in night games. For the audience, their experience depends heavily on the lighting system settings. For players, the lights must provide enough coverage so that they can use their skills to the fullest.
Football field lighting is a design with strong functionality, high technology, and a relatively high degree of difficulty. Football stadium lights not only must they meet the standards of various levels of football events, but also pay great attention to the actual effect of the real-time color TV broadcast. In order to ensure that the broadcast images are vivid and clear, and the colors are true, there are corresponding regulations on the vertical illuminance, uniformity of light intensity, spatial three-dimensionality, color temperature, and color rendering index of the light source, and the lighting standards of different levels of football fields are different.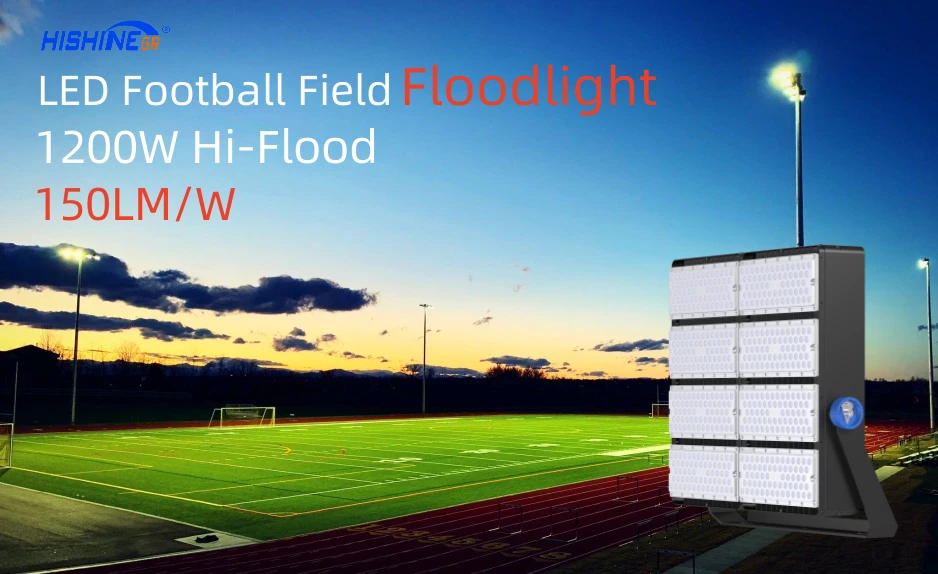 Lighting Standards ( Outdoor)
Some National Associations and governments have set different requirements for indoor or outdoor lighting and may use different units of measurement. However, as a guide, the following shows the minimum standards according to the European Standard for Sports Lighting, EN 12193:2008: –
Class I: Top-level national and international competitions (non-televised) with requirements for spectators with potentially long viewing distances.
Class II: Mid-level competition, such as regional or local club tournaments. This generally involves medium-sized numbers of spectators with average viewing distances. High-level training may also be included in this class.
Class III: Low-level competition, such as local or small club tournaments. This does not usually involve spectators. General training, school sports, and recreational activities also fall into this class.

1200W Floodlight Product Parameters
Input Power

1200W

Lumen Output
180,000lm
LED Chip
Lumileds 5050
Luminous Efficacy
150LM/W
LED Quantity
384 Pcs
CCT
3000-6500K
Input Voltage
AC100-277V/347V/480V
CRI
>80
PF
>0.95
Beam Angle
10°/20°/40°/

60°

IP Rating
IP66
Working Temperature
-30°C to +55

°C

Warranty
5 Years
Lifespan
>50,000 hrs
Material
Die-Cast Aluminum

Certification
UL,DLC
Product Features
---
1. Ruggedly designed with die-cast aluminum housing and clear polycarbonate lens, Mercury and UV free. RoHs-compliant components.
2. High luminous efficacy up to 150LM/W.
3. Chimney heat dissipation design improves cooling efficiency to facilitate maximum airflow.
4. Built-in Aimer makes installation more efficient and accurate. There is no need to purchase an additional laser aimer and it can be easily installed synchronously according to the DIALux file design.
5. Beam angle 10°(only for 3737chip)/20°/40°/60°, the narrow beam has strong penetrating power and can be used in railway tracks, towers, and other occasions that require strong light exposure.
6. The fixture is lightweight compared to most sports floods and has angle increments calibrated on the housing, standard yoke mount, and slip-fit mount for precise aiming.
Actual Pictures
---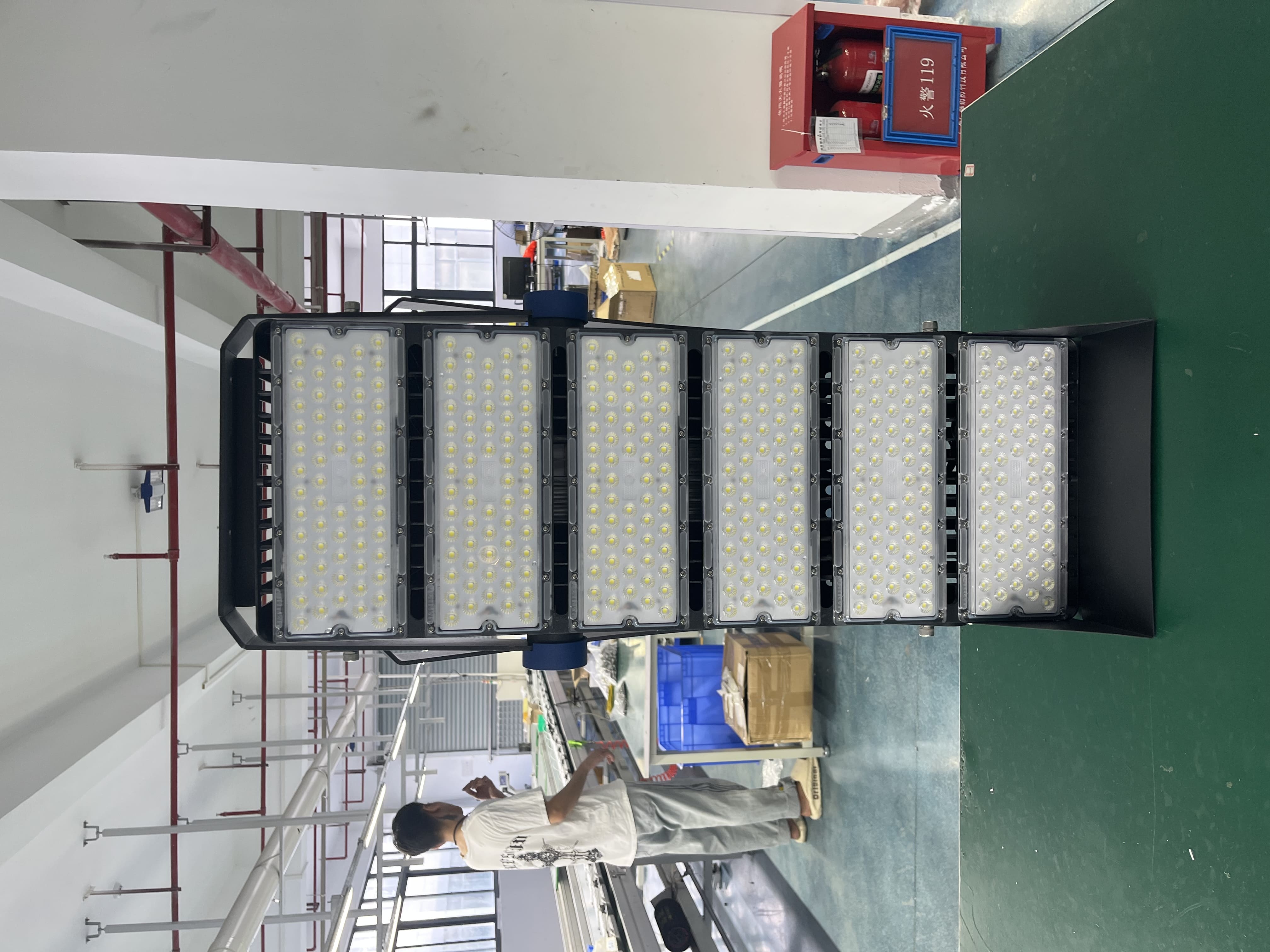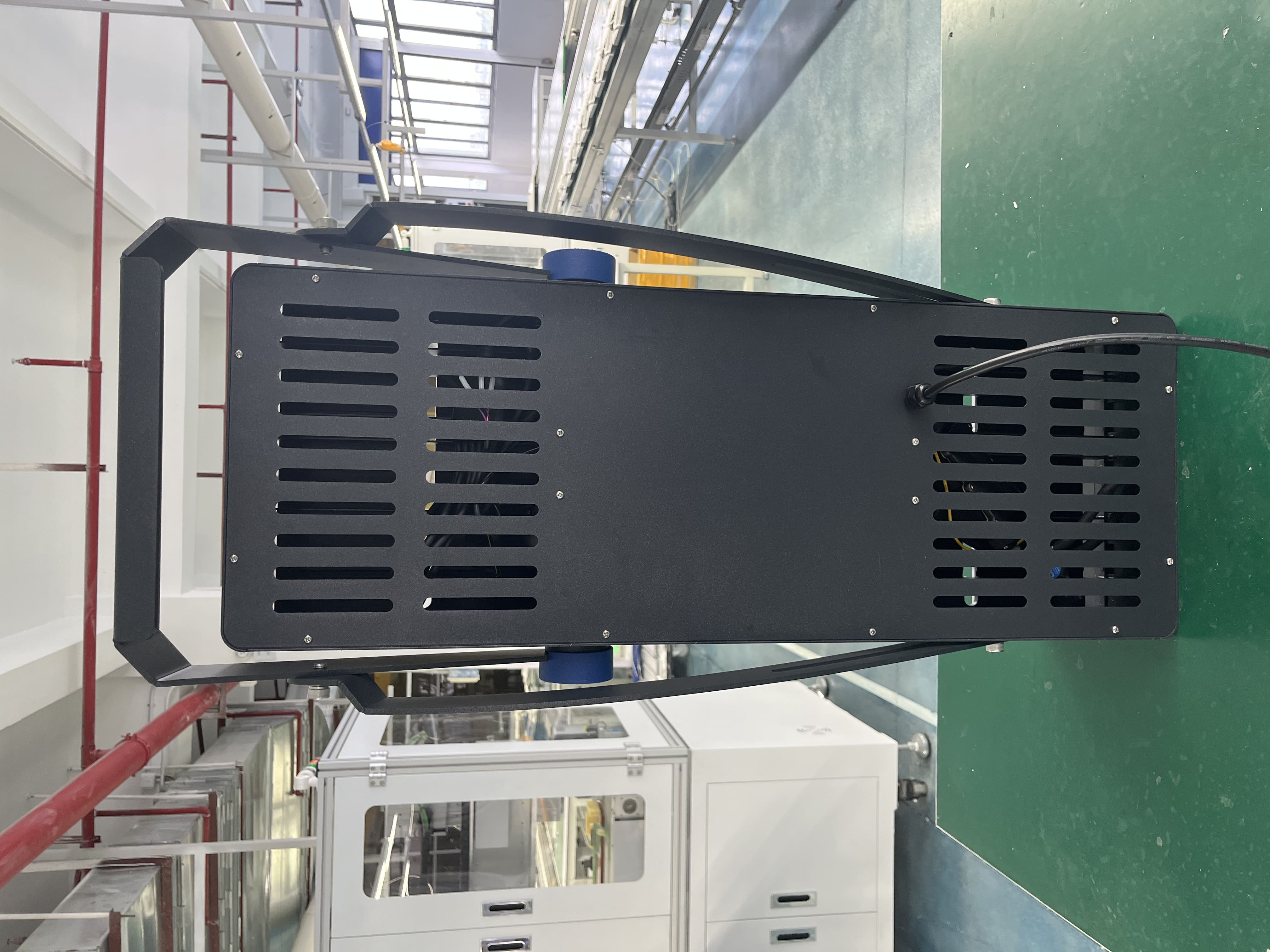 Installation method
---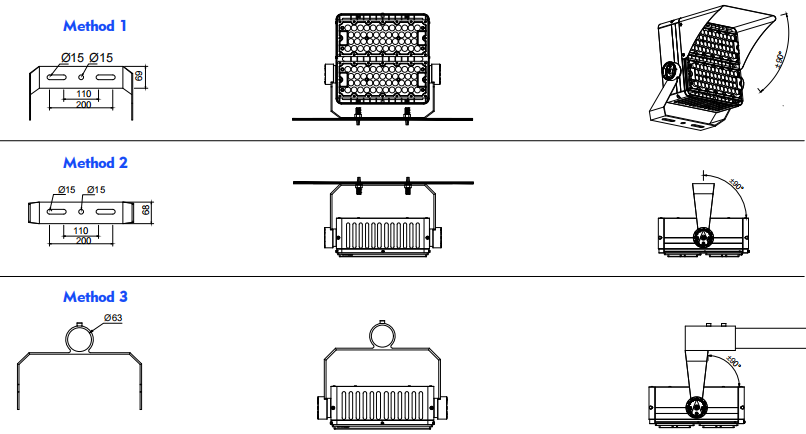 Applications
---
Outdoor court: Suitable for outdoor basketball courts, football fields, baseball fields, and rugby fields.
Port lighting: special lamps used for port docks, yards, warehouses, roads, and ship operation lighting.
Project lighting: Used to illuminate outdoor overhead lighting in the construction industry to provide workers with a good night working environment. It can also be used for peripheral lighting of large mines.
---
floodlight, floodlight astroneer, floodlight adapter, floodlight Amazon, floodlight above garage, LED sports lights, solar lighting, pendant light, outdoor light, solar street light, led sign, sports lighting Australia, lights sports and community centre, sports arena lighting, sports lighting standards australia, the lights community and sports centre, which lights are used in sports stadium

Hishine Group Limited is a leading provider of IoT network solutions, specializing in street lights, sports lights, and seaport lights. As a member of the Wi-SUN Alliance, Hishine Group Limited is committed to delivering innovative and reliable IoT applications for smart cities. With their expertise in street light technology, Hishine Group Limited offers comprehensive solutions that integrate seamlessly with existing infrastructure, enabling cities to optimize energy consumption and enhance public safety. Their IoT network solution allows for remote monitoring and control of street lights, ensuring efficient operation and timely maintenance. Moreover, Hishine Group Limited's sports lights and seaport lights are designed to meet the specific requirements of these environments, providing high-quality illumination and ensuring the safety of athletes and seafarers. With a strong focus on sustainability and technological advancements, Hishine Group Limited continues to revolutionize the lighting industry and contribute to the development of smart cities worldwide.