Football field lighting has its own rules and regulations, which must be followed when fixing it on the ground. With the advancement of technology, the requirements for standards are getting higher and higher, including the latest technology, namely the LED lighting stage. The basic size of the on-site lighting equipment varies according to the size of the site. HISHINE lighting provides a variety of lighting according to standards to meet your lighting needs.
Our customer told me that he needs to install casual football field lighting. The area is not very large, but there are many residential areas around. I hope that the lighting can be solved for him and the surrounding neighbors will not be affected because the surrounding environment will affect the neighboring neighbor. Only need: 100 lux, hope we can provide him with the most professional football field lighting solution.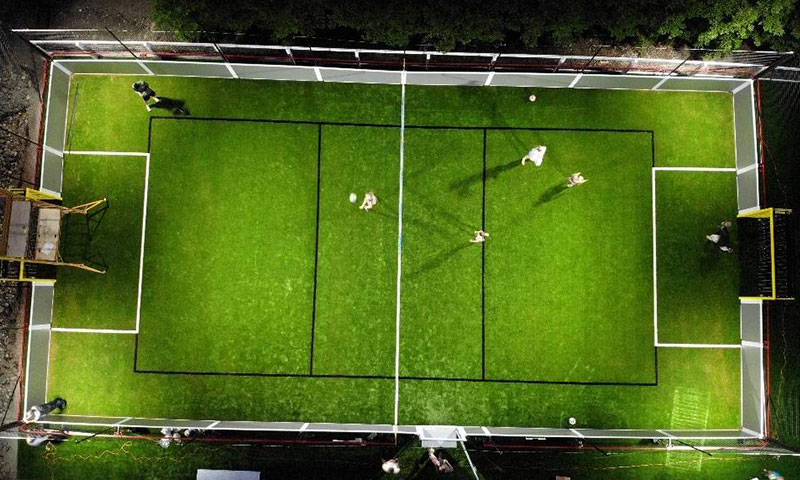 Our customers have a special liking for Hi-Robot series 320W led high mast light of HISHINE. Hi-Robot has a very competitive advantage in the North American market. It has achieved the most perfect state from appearance to performance. Our engineering The design provides customers with two solutions. The following is the product picture. The customer wants the uniqueness of the product from the color of the football field lights to the final product.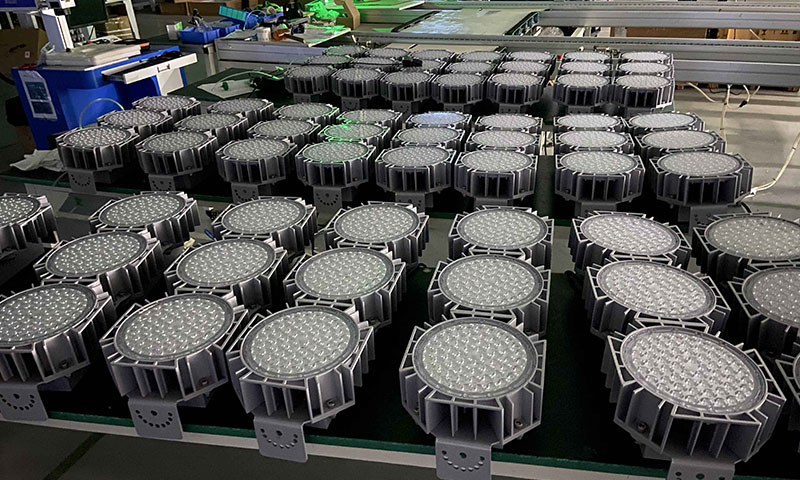 HISHIEN's specialty is to make customers very satisfied. We not only have a professional R&D and sales team, we also have our own 20,000 square meter factory. We are a manufacturer of led football field lights.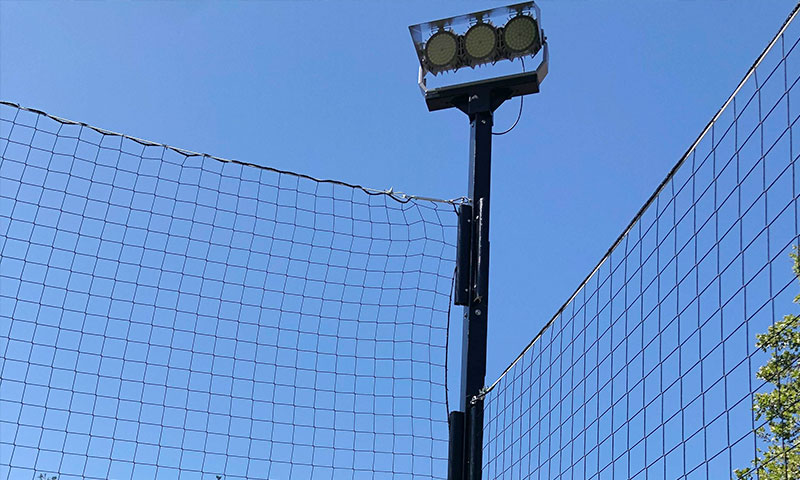 This is the installation of football field lights in United States, Boise State. The customer ordered 180 of them. After the completion of this small leisure football field project, we will feedback to us. The customers are also very satisfied with our products.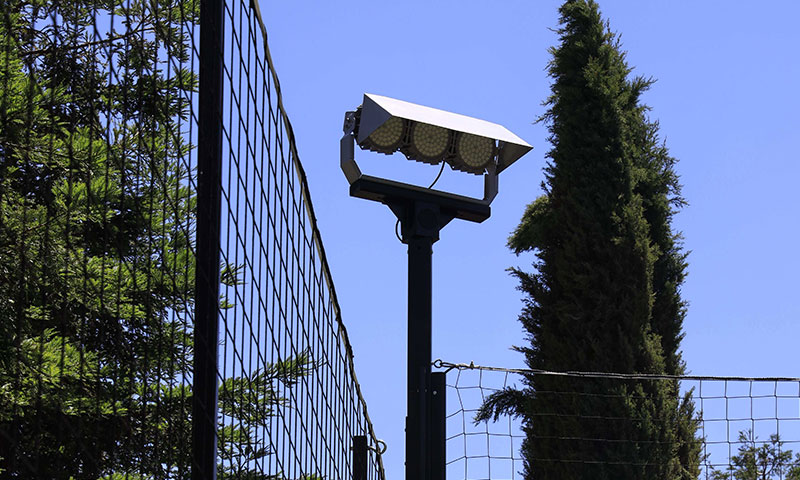 Hi-Robot LED High Mast Light not only can be used in football stadium lighting, but Various light distributions also meet wide sports lighting applications: outdoor and indoor sports arenas, stadiums, etc. High mast floodlighting applications: expressways merge or intersect, airport, shipping terminals, heavy-industry zones, Highway rest area, Plazas, square, prison yards, etc.
Thank you very much for your trust in HISHINE. Hope it can bring you many useful ideas. Hi-Robot is a professional manufacturer of LED football field lighting. It has a history of nearly 10 years and cooperates with many customers all over the world. If you have any questions about LED football stadium lighting, please contact info@hishine.cc, we are always by your side.