This is a very powerful commercial planting lamp. It uses full-spectrum diodes to support all growth cycles of the entire plant, from seed to flowering. The PPF of up to 2240 µmol/s and PPE of 2.8 µmol/J are successful for this product. Because it can promote the growth of plants faster, it can make plants bloom and bear fruit faster, shorten the growth time of plants by 50%, and indirectly increase the yield by 50%, and the coverage area can reach 4x4 and 5x5. Uniform light is definitely the best growing light choice for your commercial planting.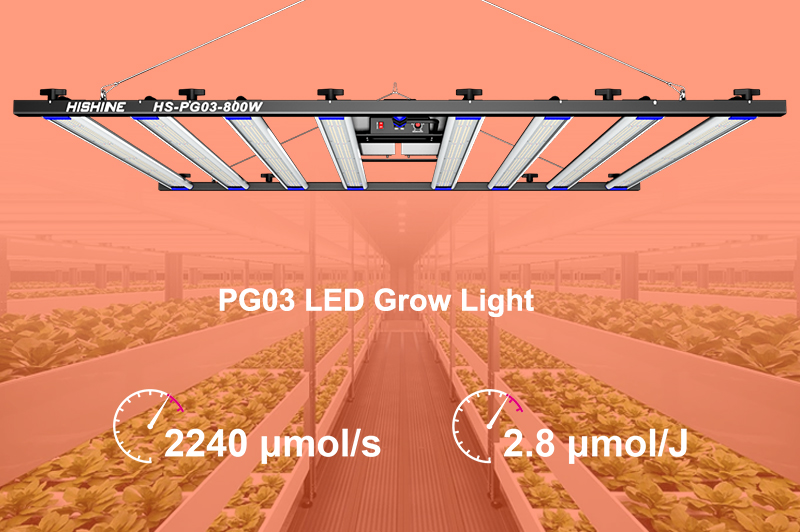 800W Commercial Planting Light Specifications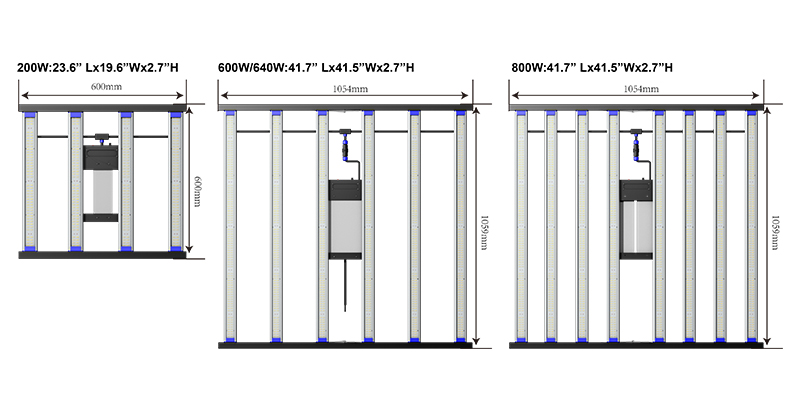 800W Commercial Planting Light Technical Specification Sheet
Part Number
HS-PG03-800W
Input Power
800W
Input Voltage
90-277VAC/347-480V, 50/60 Hz
PPF
2240(µmol/s)
PPE
2.8(µmol/J)
Colour Rendering Index
80ra
Chip
2835/4000K/--2400pcs
3030/660nm/--80pcs
Mounting Height
≥ 6" (15.2cm) Above Canopy
Ambient Temperature
-20°C~40°C
Dimming
0-10V/PWM/Timer Dimming
Light Distribution
120°
Lifetime
>50,000 hours
Power Factor
>0.95
Warranty
5 Years
IP Rating
IP65
MAX AMPERAGE BY VOLTAGE SERVICE
VOLTAGE
 
120V
230V
277V
347V
480V
AMPERAGE
HS-PG03-800W
6.3A
3.3A
2.75A
2.2A
1.59A
Dimensions
41.69" L x 41.49" W x 2.65" H
1059mm L x 1054mm W x 67.5mm H
N.G(KG)
14kg
G.W (KG)
17kg
Package Size
42.91" L x 10.23" W x 5.51" H
1090mm L x 260mm W x 140mm H
Pcs/carton
1pcs
Features & Benefits of the 800W Commercial Planting Light
1.Full Spectrum 3000K+5500K+red 660nm, used for full cycle growth
2. More than 80% higher in PPFD compared with HID lamps
3.2.6-2.8 umol/J efficacy
4. Cover entire 4'x4' to 5'x5' flowering footprint
5. Folding design makes it easy transportation and installation 6.0 "10V/PWM/Timer dimming function available
7.Optimum performance and high reliable LED driver
8. Low heat output allows it to be placed 6-inches from canopy without damaging plants 9.Remote dimming control capability,ODM service is available
10.IP65 waterproof with high reliability in humid environments.
11. Provide 5-Year Warranty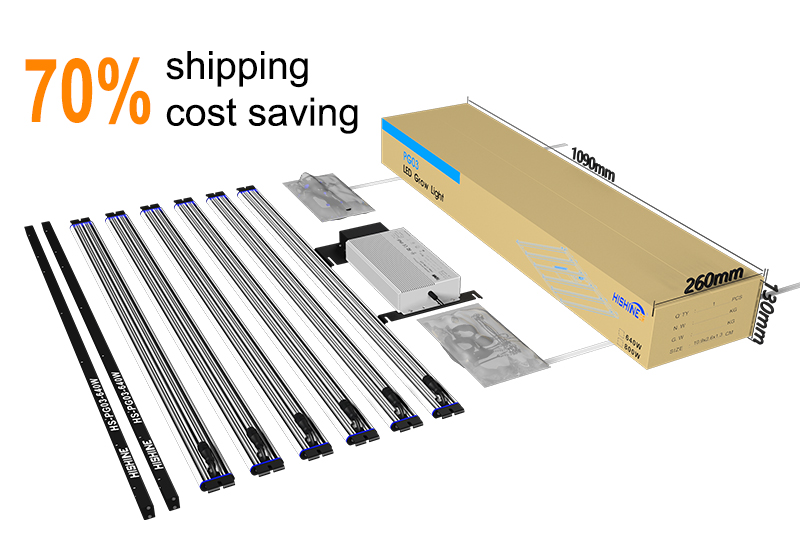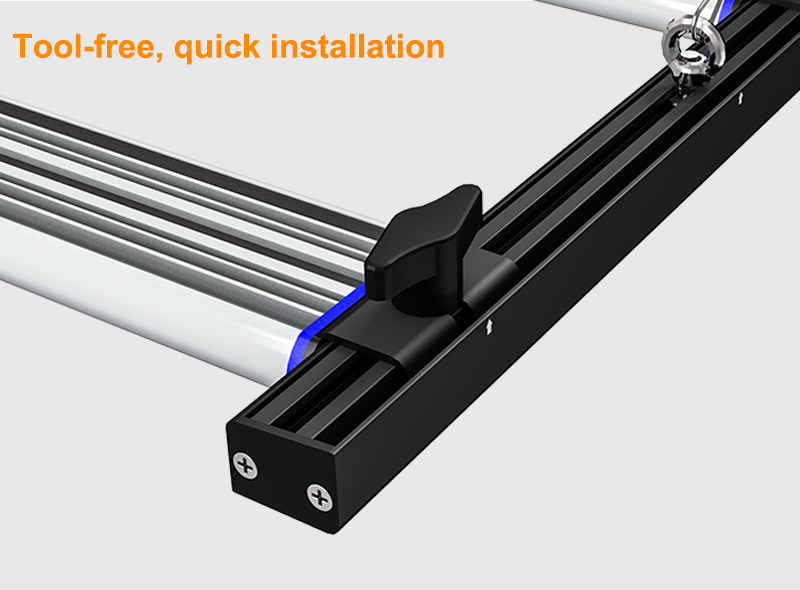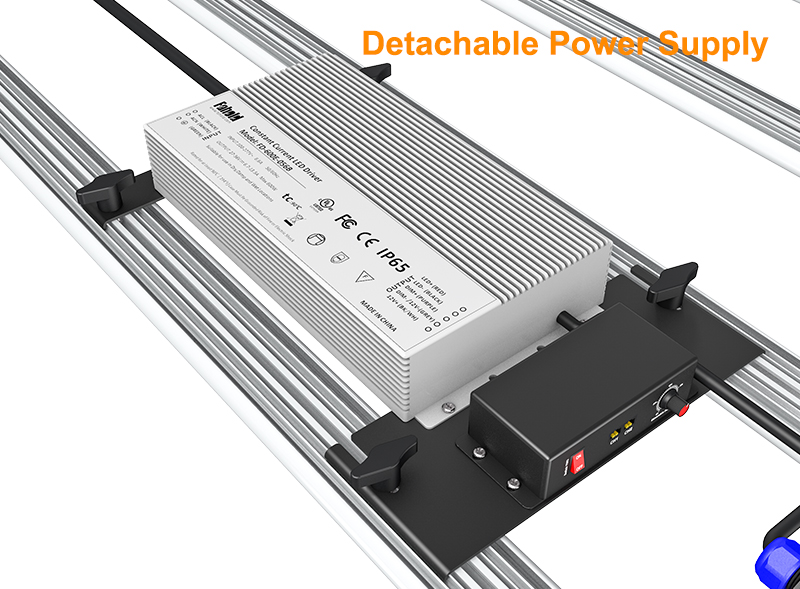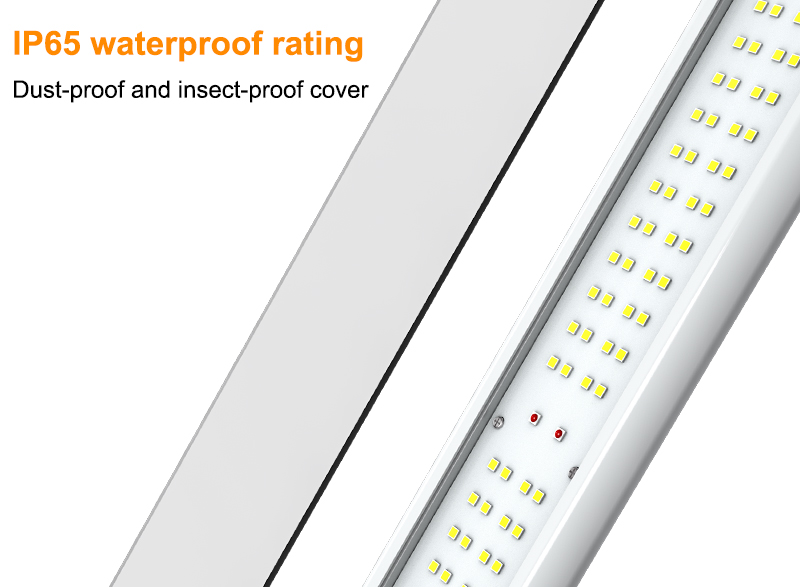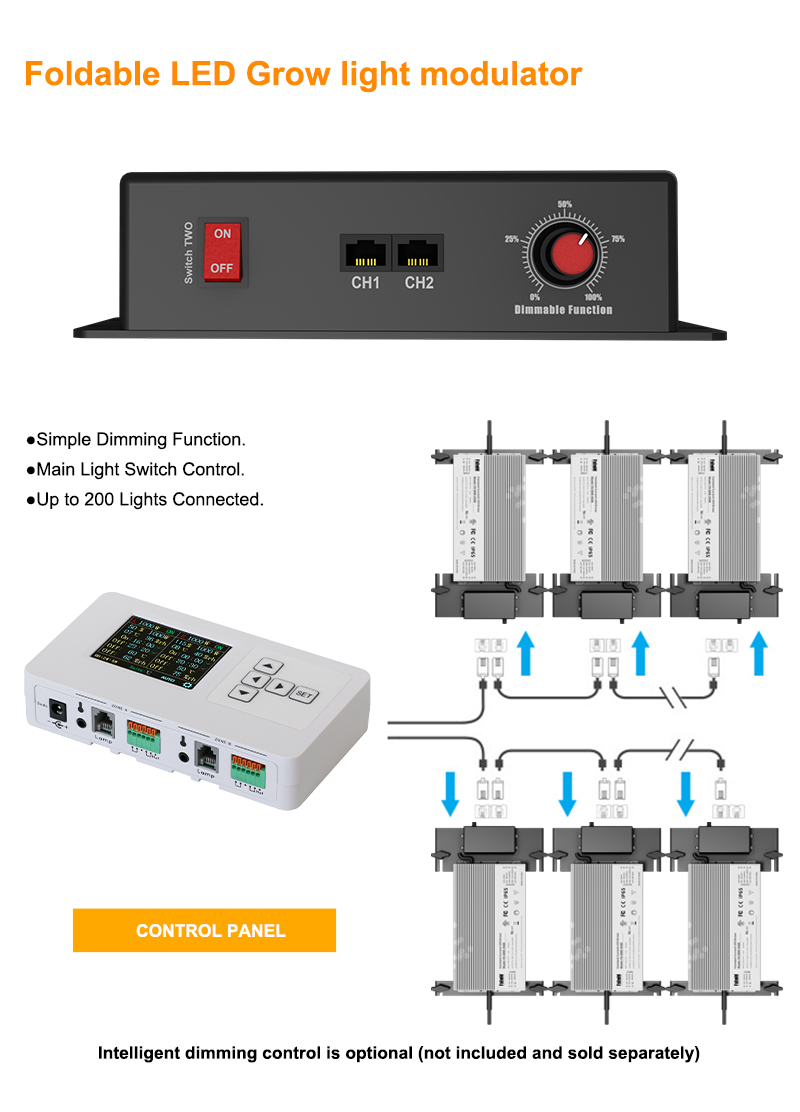 Why do we choose HISHINE Group Limited?
40000㎡ factory
One-stop production capacity: die casting department, sheet metal department, surface treatment department, SMT department, automatic assembly production line and testing equipment.
Hi-Tech Enterprise
Passed the ISO9001 quality system certification, and strictly in accordance with the 5S standard production. Is a national high-tech enterprise.
R & D team, OEM.ODM
Independent research and development team, including industrial designers, optical and lighting planning engineers, electronic engineers and structural engineers.
Warranty Service
Provide professional R&D solutions and support customized services; According to customer needs: 3 years, 5 years, 10 years warranty service and different years.
Designed To Meet More Needs
More applications
● Breeding, flower growth
● Farming Cultivation
● Promote Cannabis growth
● Vegetable, fruits etc
● Green house/ Horticulture/ Hydroponics/ Grow Tent
● The height of the leaves is about 0.5-1 meters, continuous exposure for 12-16 hours a day can completely replace sunlight.