800 watt Full Spectrum led grow light is the best product for all indoor growers and commercial growers, because it is equipped with full-spectrum diode lights and 4000K lighting, which brings a high efficiency of 2.8 µmol/J PPE and 2240 µmol/s PPF can accelerate the growth of plants and achieve the effect of increasing the yield by 50%, bringing high-efficiency yield and reducing energy consumption by 40%. The product has uniform light, and the light coverage area is 4x4, 5x5, bring stable and long-term light service to your plants.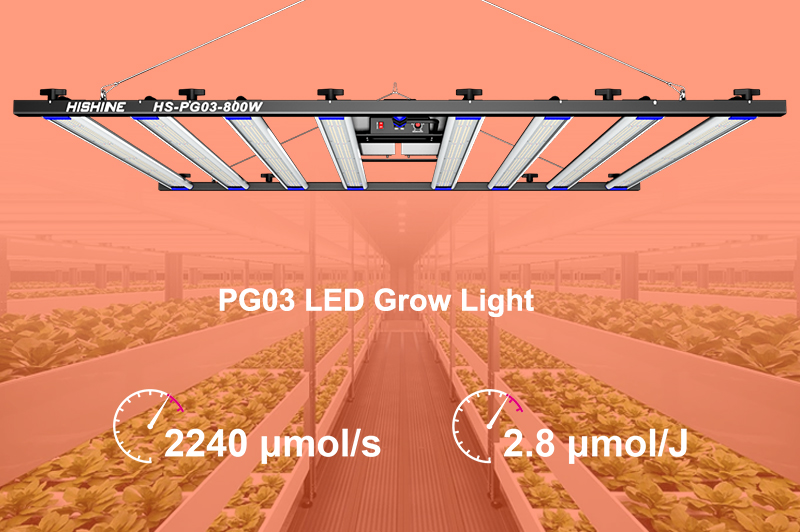 800 Watt Full Spectrum LED Grow Light Specifications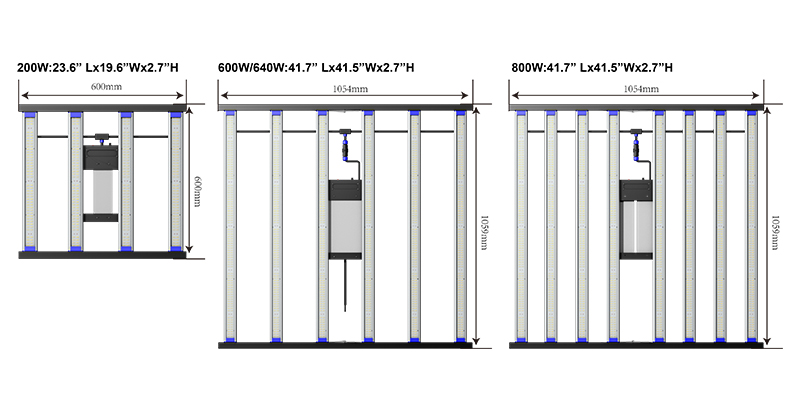 800 Watt Full Spectrum LED Grow Light Technical Specification Sheet
Part Number
HS-PG03-800W
Input Power
800W
Input Voltage
90-277VAC/347-480V, 50/60 Hz
PPF
2240(µmol/s)
PPE
2.8(µmol/J)
Colour Rendering Index
80ra
Chip
2835/4000K/--2400pcs
3030/660nm/--80pcs
Mounting Height
≥ 6" (15.2cm) Above Canopy
Ambient Temperature
-20°C~40°C
Dimming
0-10V/PWM/Timer Dimming
Light Distribution
120°
Lifetime
>50,000 hours
Power Factor
>0.95
Warranty
5 Years
IP Rating
IP65
MAX AMPERAGE BY VOLTAGE SERVICE
VOLTAGE
 
120V
230V
277V
347V
480V
AMPERAGE
HS-PG03-800W
6.3A
3.3A
2.75A
2.2A
1.59A
Dimensions
41.69" L x 41.49" W x 2.65" H
1059mm L x 1054mm W x 67.5mm H
N.G(KG)
14kg
G.W (KG)
17kg
Package Size
42.91" L x 10.23" W x 5.51" H
1090mm L x 260mm W x 140mm H
Pcs/carton
1pcs
Features & Benefits of the 800 Watt Full Spectrum LED Grow Light
1.Full Spectrum 3000K+5500K+red 660nm, used for full cycle growth
2. More than 80% higher in PPFD compared with HID lamps
3.2.6-2.8 umol/J efficacy
4. Cover entire 4'x4' to 5'x5' flowering footprint
5. Folding design makes it easy transportation and installation 6.0 "10V/PWM/Timer dimming function available
7.Optimum performance and high reliable LED driver
8. Low heat output allows it to be placed 6-inches from canopy without damaging plants 9.Remote dimming control capability,ODM service is available
10.IP65 waterproof with high reliability in humid environments.
11. Provide 5-Year Warranty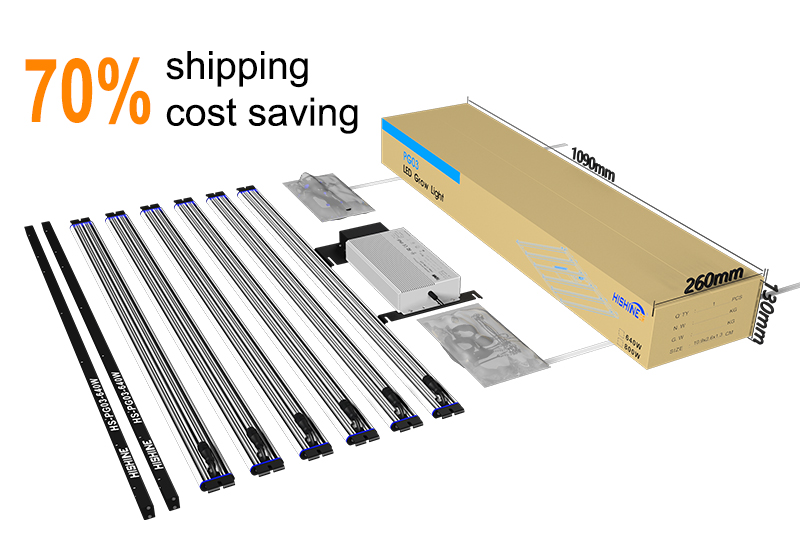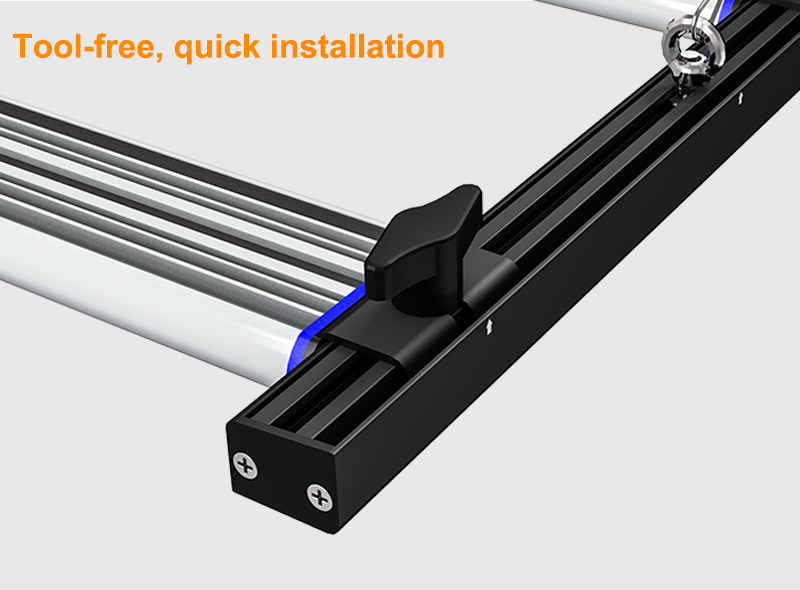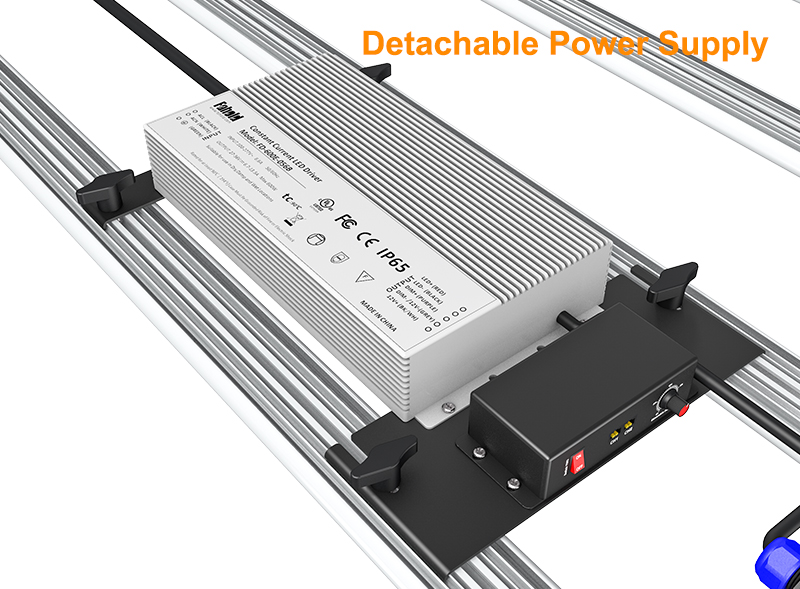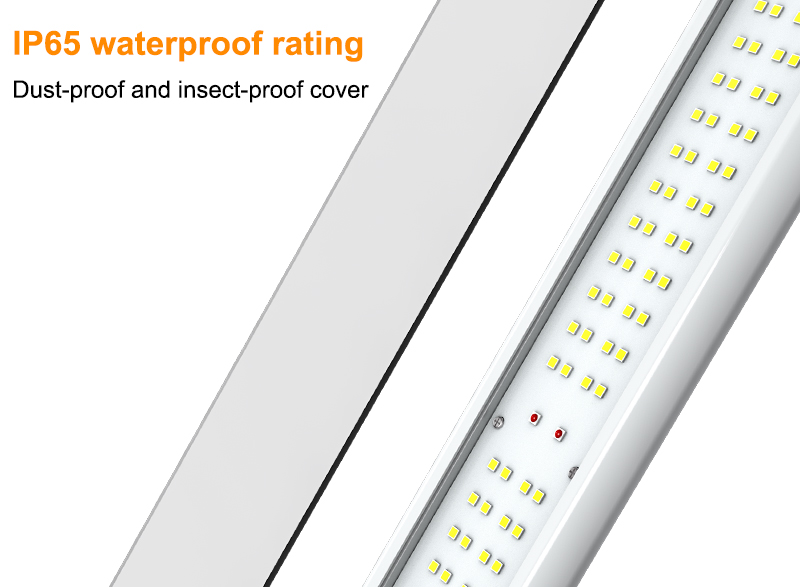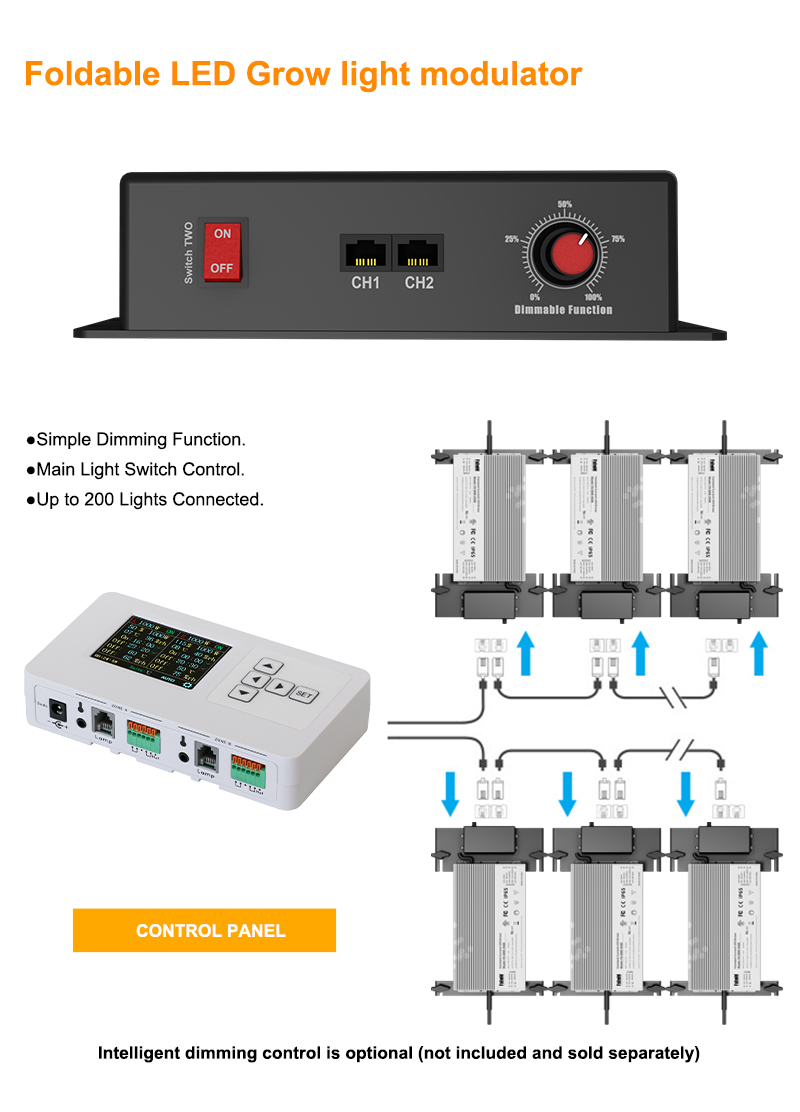 Why do we choose HISHINE Group Limited?
40000㎡ factory
One-stop production capacity: die casting department, sheet metal department, surface treatment department, SMT department, automatic assembly production line and testing equipment.
Hi-Tech Enterprise
Passed the ISO9001 quality system certification, and strictly in accordance with the 5S standard production. Is a national high-tech enterprise.
R & D team, OEM.ODM
Independent research and development team, including industrial designers, optical and lighting planning engineers, electronic engineers and structural engineers.
Warranty Service
Provide professional R&D solutions and support customized services; According to customer needs: 3 years, 5 years, 10 years warranty service and different years.
Designed To Meet More Needs
More applications
● Breeding, flower growth
● Farming Cultivation
● Promote Cannabis growth
● Vegetable, fruits etc
● Green house/ Horticulture/ Hydroponics/ Grow Tent
● The height of the leaves is about 0.5-1 meters, continuous exposure for 12-16 hours a day can completely replace sunlight.